Newfield Square: a testbed for future housing in Glasgow
Glasgow City Council pitches Passivhaus homes against other sustainability standards in a pilot scheme, using comparisons to inform future policy.
A £19.6 million development of 178 mixed-tenure homes for Sanctuary Scotland offers significant large-scale regeneration of a site that had been left vacant for some 15 years. The site has been cleared of dilapidated tenements that once provided affordable housing in Glasgow's Nitshill area.
PHT Patron Glasgow City Council provided funding towards the development of ten dwellings designed to enhance levels of energy and resource efficiency, including two homes to the Passivhaus standard. The pilot study aims to investigate how varying levels of sustainability could be achieved within a typical 2-bedroom dwelling, to inform the future baseline standard for affordable housing in the city.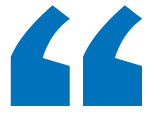 The effects of climate change are already with us, and so it is vital that we find ways of reducing our energy consumption and carbon emissions.These new Passivhaus homes in Nitshill play an important role in achieving this, and we are delighted to have supported such an important development in Glasgow.
Councillor Kenny McLean, City Convenor for Neighbourhoods, Housing & Public Realm,
Glasgow City Council
Key Stats

No. Passivhaus units: 2 semi-detached

Occupancy: 4

Completion: 2019

Certification date: 2020

Construction: Timber frame

Treated floor area: 82.01m2

Form factor: 2.97



The main development is designed to achieve Bronze Active for sustainability under Section 7 of the Scottish Building Regulations by using solar photovoltaic panels (PV). Part of the project is also designed to achieve Silver Level Aspect 1 & 2 under Section 7 of the Scottish Building Regulations.
However, five of the semi-detached blocks on the scheme were configured to achieve ever-increasing levels of sustainability and energy efficiency:
Type A1 – "The Benchmark House" (Silver Aspects 1 – 8)

Type A2 – "The Simple House" (Gold Aspect 1/Silver Aspects 2 – 8)

Type A3 – "The Renewable House" (Gold Aspects 1 – 8)

Type A4 – "The Platinum House" (Platinum Aspect 1/Silver Aspects 2 – 8)

Type A5 – "The Passive House" (Certified Passivhaus Standard)
Post occupancy monitoring
Following completion, the ten dwellings are part of an ongoing monitoring exercise by the client and PHT Patron Glasgow City Council to compare the benefit of the various sustainable features adopted. Sanctuary Scotland and Glasgow City Council have jointly undertaken to carry out post-completion monitoring over a period of years to establish the benefits of each pilot model, in terms of resident comfort, ease of operation, and the true reduction in fuel bills.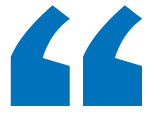 With issues of resource efficiency and the minimisation of carbon outputs being more important than ever, the investigation of how increasingly energy-efficient design can be applied in an everyday setting is vital for setting a realistic target for how we deliver all kinds of housing – not just affordable – in the years to come, with tangible benefits for users. We look forward to the results of the occupancy monitoring with interest.
Morgan Stephen, Mast Architects
Construction
Wall

Timber frame 'space stud' system fully filled with mineral wool insulation and with additional rigid insulation.

U-value: 0.077 W/(m2K)

Floor

Precast concrete floor units with bonded insulation to the underside, with additional insulated floorboards installed at the perimeter edge to minimise thermal bridging.

U-value: 0.147 W/(m2K)

Roof

500mm high performance mineral wool insulation in loft space, with additional rigid insulation at the eaves to minimise thermal bridging.

U-value: 0.075 W/(m2K)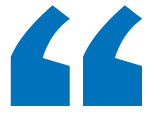 The Craigbank project was the first experience of the practice in working with the Passivhaus standard on a live project, requiring in-depth consideration of the entire building envelope in conjunction with external consultants. During the construction period, we worked closely with the contractor and specialist consultants to ensure that the strict requirements of the design phase were fully carried through to the finished 'product'. An important aspect of this was translating the requirements of the design – on paper – into workable and buildable on-site solutions, leading to close collaboration between the designers and site personnel.
Morgan Stephen, Mast Architects
Energy performance
| | |
| --- | --- |
| Airtightness (≤0.6ACH@50pascals) | 0.38 ACH@50pascals |
| Thermal Energy Demand (≤15kWh/m².yr) | 14.2 kWh/m².yr |
| Thermal Energy Load (≤10kWh/m².yr) | 9.7 W/m² |
| Primary E Demand (≤120kWh/m².yr) | 120 kWh/m².yr |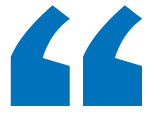 To achieve the Passivhaus standard is fantastic, and it underlines our commitment to delivering environmentally sustainable homes. We are proud to be able to provide residents with extremely energy efficient homes and look forward to delivering even more in the future.
Peter Martin, Sanctuary Housing Group Director – Development
Key team

Client: Sanctuary Homes

Architect: MAST Architects

Contractor: CCG (Scotland) Ltd

Passivhaus Consultant: Passivhaus Associates

M&E Consultants: Carbon Futures

Structural Engineer: Clyde Design Partnership

Certifier: WARM



The project, designed by MAST architects, was named best regeneration development at the TIS National Excellence Awards. Delegates of COP26 can visit the pilot scheme on a Passivhaus site tour around Glasgow. Spaces are limited. For more Passivhaus COP26 events and activities, see our programme of key dates for your diary. Get involved!
Further information
Sanctuary Homes: Sanctuary delivers energy efficient homes
29th October 2021
---
---