NEW Passivhaus Benefits Guide
Download the highly anticipated Passivhaus benefits guide – identifying almost 50 types of benefits to help bolster any business case for adopting a Passivhaus strategy or project.
Passivhaus can slash a building's heating demand by 90% without compromising our health & wellbeing – factors put into sharp focus during the pandemic. We cannot discuss Passivhaus costs without considering the huge value these buildings deliver.
The NEW Passivhaus Benefits Guide forms part of the Passivhaus Trust's wider cost-benefits research. We are delighted to share this summary report and anticipate that it will provide a valuable resource for anyone seeking to assemble a strong business case for a Passivhaus strategy or project.

Our research identified almost fifty types of benefits relating to Passivhaus which are categorised into six distinct areas. The multi-faceted benefits offered by Passivhaus resonate with different stakeholders. Homeowners may be interested in superior quality & comfort whilst lowering energy bills. Eliminating fuel poverty, reducing rent arrears, and achieving zero carbon targets will attract local authorities. The government may focus on the potential to lower peak demand and amplify grid capacity for a smooth transition to renewable energy.


When this research is read alongside our construction costs paper, the case for Passivhaus in the UK is robust. The approach to our new buildings and the retrofit of our existing stock in the UK must be ambitious and inclusive. The Passivhaus Standard gives us a range of approaches for our journey to Net Zero, making it widely applicable across all building typologies.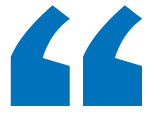 Researching this guidance through the Covid pandemic and the year of COP26, it became clear just how important building quality is to almost every aspect of our lives. Passivhaus addresses a huge range of challenges – not only the climate crisis, but energy and health inequality, the challenge of national decarbonisation, the control of infectious disease spread, and much more.

Poor construction not only damages lives and harms the planet, it ends up being a rotten investment too. Hopefully, with this guidance we have been able to share our optimism about how much we could all gain from building high quality, efficient, healthy Passivhaus buildings that deliver what they promise.
Kate de Selincourt, Co-author
Further Information
Passivhaus Benefits Guide Media Pack
Passivhaus Social Housing: Maximising benefits, minimising costs
Climate Action Co-Benefits Toolkit - Ashden
27th January 2022
---
---