Wye not wood named Southside Hereford winners
Following an incredibly competitive process, we are delighted to reveal the winners of the 2022 TDUK Southside Hereford University Design Challenge - a student competition based on a live project to design a net zero community centre, showcasing timber construction and meeting Passivhaus Standard.

Led by Timber Development UK, in partnership with the New Model Institute for Technology and Engineering (NMITE), Edinburgh Napier University, and the Passivhaus Trust. Built environment students and 2021 graduates from UK universities designed a detached single-storey building to accommodate three diverse partners with net-zero aspirations.
Each of the shortlisted detailed designs for Southside is 'net zero', creatively employing energy and resource-efficient building materials and construction methods, focusing on the health and wellbeing of people, the community, and the planet.
After 150 students registered from 57 Universities and nine months of webinars, workshops, & interdisciplinary teamwork - the winning team was select at a live two-day event at NMITE. Students presented (both in-person & online) their designs to a diverse judging panel representing both local clients and leading figures in UK sustainable construction. Proposals were judged for longevity, desirability, adaptability, circularity, and producing more renewable energy than required.
Winners
Wye not Wood - Team 7
Johanna Schwarting, Ali Uddin, Alice Senior, Kyle Henderson, Deepak Sadhwani, Malwina Bartoszewicz, and Daniela Lopez.
The winning team brought together an interdisciplinary band of students from universities the length and breadth of the UK. From Robert Gordon University in Aberdeen to the University of Portsmouth, they produced a design the judging panel declared: "A strong response and a great integration of uses, with simple elements including a good use of structural timber used effectively and meeting the Passivhaus standard".
The winning design:
Minimises the required volume of timber by adopting a high-loadbearing timber I-joist superstructure across a small cross-section & LVL frame for long roof spans.

Proposed timber floor cassettes on rapid route foundations, which help m

inimise the use of steel and eliminated the use of concrete.

Has adaptable interiors providing maximum future flexibility and changing uses for the clients.

Includes a spectator mezzanine platform to strengthen visual connections between interior classrooms and outside football pitches. The additional height improves the feeling of space in a hardworking floor plan.

Nestles into the existing treeline of its greenfield site and re-uses any felled trees for materials where possible.

Challenged the budget and provided several options.
The judges praised the PH15 approach, improving the probability of meeting Passivhaus standards and liked the landscaping scheme to provide biodiversity net-gain.
Congratulations to the winners: Alice Senior (University of Portsmouth), Malwina Bartoszewicz (Edinburgh Napier University), Johanna Schwarting (Swansea University), Kyle Henderson (Robert Gordon University), Daniela Lopez (University of Gloucestershire), Ali Uddin (University of Edinburgh), and Deepak Sadhwani (Cardiff University).
The students tackled a tricky multi-client brief whilst tracking the golden thread of environmental excellence through their design iterations - I have no doubt that the rigour needed to familiarise themselves with the Passivhaus design outcome will stand them in good stead in their career progression, and the judges particularly appreciated the enthusiasm and energy they brought to this through inter-disciplinary collaboration."

Lynne Sullivan, Passivhaus Trust Board




The #TDChallenge22 brought together interdisciplinary students, companies, sponsors, judges, and educators from across the UK, resulting in a phenomenal display of competence, energy and commitment to sustainability and learning. I was proud to have been a judge and that NMITE was a partner organisation, and a host to the competition. Well done everyone!"

Professor Elena Rodriguez-Falcon, President & Chief Executive, New Model Institute for Technology and Engineering (NMITE)

Runners-up
A close second was team 1. In Third & Fourth were Team 10 & team 4. Congratulations to all the shortlist. All presentions will be available to watch on YouTube soon.
A lovely appealing building that sists well on the site. Judges commended a good layout allowing a variety of activities, seperation between organisations with spaces for collision and social mixing.

A very strong presentation & well broken down sub element cost plan.




A fabric first approach with good building orientation. Judges praised the sketches clearly showing the relationship of how the building connects to the landscape. They liked the 2 storey design for the structure, the strong motivation to meet Passivhaus standard and save money. The shading overhang gave the building a strong character.

"It's great to see a people-focused approach."

Judges enjoyed the strong concept and well considered layout. It is a lovely showcase for timber architecture. Great use of video to illustrate activity, experiences, senses.

"A well articulated building with lots of beautiful moments"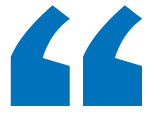 We need a highly trained construction workforce with a better understanding of wood and timber to achieve net zero and hit the ever more demanding carbon targets for construction. Fortunately, it's evident from every student who has taken part in the Hereford Southside: University Design Challenge that there is incredible built environment talent emerging from UK universities. I know the skills and knowledge you have gained and demonstrated in low-carbon construction will be greatly in demand. We all look forward to seeing what you do next."
David Hopkins, Chief Executive, Timber Development UK
| | |
| --- | --- |
| Judging Panel | |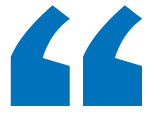 The climate crisis is not waiting – and neither can we! Initiatives like this are crucial to help train the upcoming generation of designers & engineers with the skills required to deliver buildings fit for now and resilient to future warming climates. Collaboration is key. This competition offered a unique opportunity for students to work collaboratively across disciplines & Universities. We hope participants will implement their confidence & critical thinking, energy modelling, and low carbon construction into all their designs.
Yogini Patel, Head of Campaigns & Comms, Passivhaus Trust
A selection of images from the jam-packed 2-day event can be viewed below. Students had dinner with local MP Jesse Norman, presented designs & participate in a feedback workshop at Skylon Park, had a site visit to the CATT building nearing completion, celebrated winners at an awards ceremony, finishing with a BBQ.
Thanks to all our judges, sponsors, and participants. Special thanks to Oisin Higgins from the University College Dublin, who acted as a mentor to the participants.
Up Next
The competition will return with a retrofit competition brief to start in the 2022 Autumn term - completing before the end of the 2023 academic term. Watch this space for more!
Further Information
Southside Hereford: University Design Challenge
Watch winners, webinars, & workshops
Previous Passivhaus Student Competitions
27th July 2022
---
---