Leisure centres diving into Passivhaus
Energy-intensive leisure centres across the UK have been feeling the full impact of the energy bill crisis. Below we share the new UK leisure centres that are adopting efficiency first measures and aiming for the Passivhaus standard.
From Exeter City Council's trail-blazing and recently-completed St Sidwell's Point to projects in the pipeline elsewhere in the UK, local authorities and universities are finding Passivhaus an attractive option.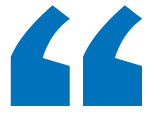 A new build leisure centre offers an exciting opportunity to maximise energy efficiency, show case innovative technologies and even become a flagship low carbon project. A Passivhaus leisure centre would offer a 60%-70% reduction in carbon emissions against a standard build leisure centre. A significant carbon reduction which would not only support the climate emergency agenda but also result in a significant reduction in energy costs for the new building.
Waverley Borough Council
Projects
The UK's first Passivhaus leisure centre & swimming pool. Four pools (25m pool, learner pool, splash pool, and hydropool), gym, fitness studios, spin studios, health suite with Spa facilities, café and creche.
The project is being featured as part of the 2022 Large & Complex Masterclass Lecture series and 2022 UK Passivhaus Conference.
Project stage: Completed 2022, awaiting certification
Standard: Passivhaus Classic
Client: PHT Patron Exeter City Council
Key team: Gale & Snowden (Passivhaus Designer & Building Envelope Architect), SPACE & PLACE (Lead Architect), PHT Patron Kier (Contractor).
Three swimming pools (25-metre pool, learner pool and a splash pad), sauna and steam rooms, sports hall, squash & badminton courts, fitness suite, spin studio and studios.
Project stage: On site
Standard: Passivhaus Classic
Client: Spelthorne Borough Council
Key team: Gale & Snowden (Architect & Passivhaus Designer), GT3 (Architect), PHT Patron Willmott Dixon (Contractor), Faithful+Gould,(Cost Manager), Engenuiti (Structural Engineer).
Blairgowrie Recreation Centre, Perth & Kinross
Swimming pool, sports hall, gymnasium, fitness suite, dance studio, classroom, and an external artificial sports pitch.
Project stage: Design stage
Standard: Passivhaus Classic
Client: Perth & Kinross Council
Key team: Holmes Miller (Architect), John Gilbert Architects,/ SUSSED (Passivhaus Consultant), BAM (Contractor), PHI & PHT Patron WARM (Passivhaus Certifier)
Lakeland Leisure and Wellbeing Centre, Enniskillen
Three swimming pools (including 25m pool, teaching pool and splash pad), large sports hall, fitness suite, studios, community health offering, outdoor centre, and café
Project stage: Design stage
Standard: Passivhaus Classic
Client: Fermanagh & Omagh District Council
Key team: SPACE & PLACE (Lead Architect), others TBA
Cranleigh Leisure Centre, Surrey
Two swimming pools (including 25m swimming pool and teaching pool), gym, exercise studios, indoor cycling studio, squash courts, soft play area, treatment rooms, sauna and steam room, and cafe.
Project stage: Design stage
Standard: Passivhaus Classic
Client: Waverley Borough Council
Key team: TBC

Cost savings
Leisure centres are by their very nature energy intensive buildings. Building leisure centres to the Passivhaus standard is estimated to save up to 70% of energy compared to a standard leisure centre. The new Perth & Kinross leisure centre has been estimated to reduce utility costs by £420,000 a year. Exeter's St Sidwell's Point leisure centre had to be self-financing and the running costs and build costs for the building were not linked to council tax rates. The predicted annual energy savings of the building will offset the extra building costs. The building has been designed to last 80 years and, with 70% less energy use than a conventional centre, to have a payback period of just 8-9 years. For the Cranleigh Leisure Centre, it has been estimated that a 15% uplift in capital costs is required to deliver it to the Passivhaus standard. Building to this standard will benefit from significantly reduced energy bills over the lifetime of the centre.The payback on the additional investment is estimated to be between 10-14 years.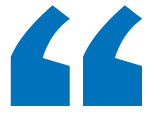 The premium is more than covered by the long-term picture; it more than pays for itself over the life of the building,
Duncan Wood, Councillor for leisure and physical activities, Exeter City Council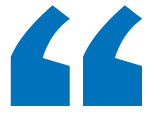 Leisure centres, while providing a vital need for the community, are typically large energy consumers and their future depends on radical approaches to tackling this issue. The Passivhaus standard is being adopted as a robust method of reducing operational carbon emissions.
Stewart Gibson, Senior Associate & Passivhaus Designer, SPACE & PLACE
Meeting climate commitments
The local authorities aiming for Passivhaus with their new leisure centre projects also cite their climate emergency targets as key motivators for adopting the standard. When considering Passivhaus for their new leisure centre Perth & Kinross council was aware that the "do nothing" scenario would prevent the Council from meeting its 2030/45 carbon reduction targets. It was estimated that around 15 per cent of the entire council estate's carbon emissions were from the existing leisure centre and pool. In 2019/20 the existing Cranleigh Leisure Centre accounted for 11% (424 tCO2) of the councils' total greenhouse gas emissions. Kelvin Mills, Head of Commercial Services at Waverley Borough Council commented: "Taking 11 per cent off our footprint is an exciting thing to bring forward".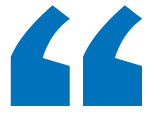 I am delighted the new venue will be Passivhaus and help the council meet its climate change commitment to reduce carbon emissions from public buildings.
Councillor Lyle, Perth & Kinross Council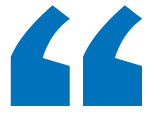 I am very excited that this important project has been given approval to proceed to the next stage. Feedback from residents has heavily influenced the location, design and facilities and we have worked hard to ensure the new building meets the Gold standard for environmental credentials.
Sandra Dunn, Councillor & Chair of Spelthorne Borough Council's Community Wellbeing Committee
Want to learn more about how to achieve large-scale Passivhaus projects? Do not miss our Large & Complex Masterclass lecture series, taking an in-depth dive into sizable Passivhaus case studies and first-hand experience from industry experts. The UK Passivhaus Conference 2022 also returns this autumn, discover the latest research developments, including large scale projects and site tours of St.Sidwell's Point.
Further information
Large & Complex Masterclass lecture series
Passivhaus Sports & Leisure case studies
PHI Guidance: Swimming with a clear conscience
Previous PHT story: The UK's first Passivhaus Leisure Centre makes a splash - 25 March 2022
Previous PHT story: Spelthorne Leisure Centre dives into Passivhaus depth - 26 July 2021
Passivhaus project sector: Civic & cultural
Scottish Construction News: Scotland's first Passivhaus swimming pool granted planning approval - 11 August 2022
Surrey Live: New Cranleigh leisure centre set to significantly reduce Waverley council's carbon footprint - 25 November 2021
24th August 2022
---
---