Bonnie Burnbrae
A 20-unit social housing scheme for Midlothian Council is nearing completion.
Midlothian Council has made a strong commitment that all new social housing be Passivhaus standard and has set this out in its housing design guide. Midlothian Council worked closely with PHT members Smith Scott Mullan Associates (SSM) to develop the guide, following an initial proposal and feasibility study undertaken by SSM.
The two-block Burnbrae project in Bonnyrigg comprises a mix of residential and (non-certified) retail units which required a customised Passivhaus certification process. All the residential units in both blocks are aiming for Passivhaus certification. The South block's ground floor retail unit will not undergo Passivhaus certification, as the retailer involved did not wish to upgrade to triple glazed windows at this point, It is built to be 'Passivhaus-ready', with good levels of airtightness and double-glazed windows & doors that may be upgraded later to achieve the Passivhaus standard. The retail unit is effectively outside the thermal envelope for certification purposes. The Passivhaus Certifier, WARM, and Passivhaus Institute had to agree on a unique approach to certification to make this possible.
Key stats
Construction: North block: Timber frame I-joist, South block: Mix of steel & timber frame I-joist

Number of homes: 20

TFA: North block 693.1m2; South block 691.6 m2

Form factor: 2.4 (North block), 1.6 (South block),

Completing: Autumn, 2023

Certified: Aiming for Passivhaus
Construction
The construction was made easier with the I-joist timber kit external wall build-up. All the required insulation is contained within the depth of the wider I-joists and is one of the positive lessons that will be taken forward into other projects.
Overall U-values



North block

South block

Excluding retail unit

Floor: 0.108 W/m2K

Concrete slab

Floor: Adiabatic*

Concrete slab

Wall: 0.129 W/m2K

Timber frame I-joist with brick/ fibre cement cladding .

Wall: 0.150 W/m2K

Steel frame/ timber frame I-joist with brick/ fibre cement cladding .

Roof: 0.072 W/m2K

Flat roof - single ply

Roof: 0.083 W/m2K

Pitched roof
*Adiabatic is defined as a condition in which heat does not enter or leave the system concerned.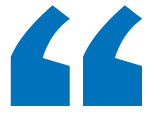 It is mindblowing how much better Passivhaus construction is - it is so neat, clean and perfect. Why do we accept a 60% performance gap on other builds? Passivhaus requires acquiring new skills and sticking to them. Everyone in the team needs to be on board. Once you have learnt and understood the Passivhaus approach there is no going back!

Jarek Gasiorek, Associate & Architect, Smith Scott Mullan Associates
Building performance
Designed energy performance
North block

South block

Excluding retail unit

Heating Load (≤ 10 W/m²)

8.9 W/m²

7.1 W/m²

Primary Energy Renewable (PER) Demand (≤ 60 kWh/m².a*)

80.2 kWh/m².a

68.9 kWh/m².a

Primary Energy Renewable Generation

25.7 kWh/m².a

13 kWh/m².a
*+/-15 kWh/m².a allowance if offset by energy generation. PER varies by building use, and, in retrofit, by allowance for larger heating and cooling demand compared to a new build. In addition, all classes allow for ±15 kWh/m².a deviation from the PER criteria, with compensation through additional generation. See Passivhaus criteria.
Challenges & lessons learned
Having separate Passivhaus certification requirements within the South block building created some additional challenges for the project. Insulation levels between the retail unit and first floor residential units obviously needed to be high, which impacted the ceiling levels of the retail space.

Removing the retail unit from the rest of thet the Passivhaus certification process created a number of challenges for the Passivhaus Certifier team PHT Patron WARM, which had to be negotiated with the Passivhaus Institute.

The South block construction was more complicated that the North block due to addition of steel frame to accommodate the retail unit. Value engineering meant that a load-bearing concrete slab was replaced with a non-load-bearing slab. This meant that the steel frame could not just sit upon the concrete slab but had to pierce it, resulting in additional thermal bridging that the project team needed to manage and model.

Fire safety requirements for staircase design stipulate the use of non-combustible materials and at Burnbrae this was resolved with the use of concrete stairs on masonry, resulting in some additional, but unavoidable, thermal bridging.

As contractor, PHT member Fleming Buildings undertook Passivhaus Tradesperson training for its key personnel on site, which made a useful contribution to ensuring the project went smoothly.

The MVHR systems for the project were housed within individual flats, which simplified ducting design, but the Council's maintenance team will need to access individual flats to change filters.
Visit the project!
Attendees of the UK Passivhaus Conference 2023 will have the opportunity to visit the Burnbrae project as part of our Midlothian social housing tour. Book your place today!

You may also like
Further information
Passivhaus Benefits Guide & costs research
UK Passivhaus Conference 2023: Site tours
Previous PHT Story:Midlothian Council walks the walk - 29 June 2022
22nd August 2023
---
---