Proposed new Passivhaus categories
"Nearly Zero Energy Building " (NZEB) is a mandatory requirement for all new builds throughout the EU as of 2021. The Passive House Institute is planning 2 new categories for the Passivhaus Standard that will not only take energy demand into account, but also energy supply through renewables.
The new labels:
Passivhaus Plus: as much energy is produced as is consumed.
Passivhaus Premium: an energy surplus is produced.
The proposed new categories view energy production in relation to the potential of the particular building in question. It may be easier for a single detached residence to produce an energy surplus than a block of flats. Therefore the new classes calculate energy production in relation to the ground area occupied by the building.
Dr Wolfgang Fiest has highlighted concerns on energy calculations stating that: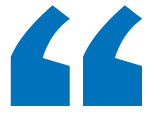 A building that produces an energy surplus in summer doesn't necessarily have a good energy balance. Photovoltaic systems typically yield very little energy in winter, which is exactly when the most energy for heating is used. Therefore, the calculation only works when the energy demand itself is also very low.
The concept will be presented at the 2014 International Passive House Conference. In conjunction with the use of renewable energies, the Passivhaus Standard has the potential to stand as an answer to the nearly zero-energy building goals being established by EU Governments.
21st March 2014
---