Heightened awareness of Passivhaus at 2014 UK Open Days
---
The UK Passivhaus Open Days, ran in conjunction with the annual International Passive House Days, now in its 11th year, from the 7th to 9th November 2014. Many visitors took the opportunity to experience and learn the comforts of the Passivhaus standard first hand by visiting some of the 23 projects that opened for the annual Passivhaus Open Days.
Participating projects:
The range of projects included new build private houses, an office, a demonstration building and retrofits of private houses. The full list of participating projects along with further details can be found here.
Many projects reported that it was encouraging to see the majority of visitors had a higher level of Passivhaus knowledge & understanding in general, coupled with a greater genuine interest in the Standard. This was also marked by an increase of visits from potential self-builders keen to adopt the standard.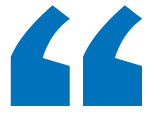 In general the level of Passivhaus knowledge was higher than previous years. Feedback we've had from the self-builders who visited has been very positive. Some were only toying with the idea of Passivhaus, but are now convinced it's the way to build - especially with thermal mass. Everyone commented on how useful it was to experience how comfortable Passivhaus buildings are and were amazed at how warm it was inside with no heating source. Lizzie Stoodley, owner of Cropthorne Autonomous House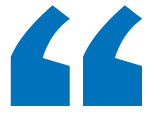 The Passivhaus Open Days are a great way of putting people together who are already in the process and those who want to build. Alan Budden, EcoDesign Consultants, Passivhaus designer for LeeCross

Visitors all interacted with one another quite alot this year. Lisa Jackson, Jackson Planning, Fox Barn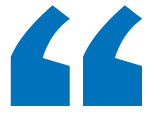 We had some great conversations and found that this year visitors attending were already quite knowledgeable about Passivhaus and so were asking trickier questions! Green Building Store, Denby Dale, Glocar & Cr8 Stirley Farm
It was great to see so many people sharing experiences over social media. Here are a few selected tweets:
Who Attended?
Visitors ranged from well informed Architects, keen self-builders to local councillors and homeowners who were new to the standard. All were enthusiastic about Passivhaus and eager to learn more. Common questions that emerged:
How do you pick the right design/ build team?

Were there additional build costs to acheive the Passivhaus Standard?

How well does the building

really

perform?

How can I apply the same Passivhaus principles to my own build, and what are the risks to look out for?

Can you open windows?
Why Participate 2015:
By participating with your own Passivhaus home, office or even construction site, you can share your experiences, and help share the benefits of Passivhaus. Next year's Passivhaus Open Days will take place from 13-15 November 2015.
If you can open your Passivhaus projects for tours on alternate days the Trust run an OpenHaus Series. This will feature exceptional projects throughout the year. If you would like to register your interest please contact info@passivhaustrust.org.uk.
Thank you!
The Trust would like to thank all the particpating project hosts for their enthusiasm and passion for Passivhaus which made the Open Days such a success and will have inspired others to embark on their own Passivhaus projects.
Further information:
International Passivhaus Open Days 2014
20th November 2014
---