Bristol set to no longer be a Passivhaus black-hole!
Planning permission has been granted for the first Passivhaus in Bristol, North Somerset, designed by MJW Architects with Passivhaus Consultants and PHT standard member Piers Sadler Consulting. A cost analysis calculated it was more cost effective to replace the existing bungalow with a new energy efficient sustainable house rather than extend and refurbish.
In Piers Sadlers Energy and Sustainability Report that formed part of the planning application, it was suggested the Passivhaus Standard be accepted in lieu of the Code for Sustainable Homes Level 3. North Somerset Councillors at a planning and environment committee meeting said they thought the project and design concept are both interesting and exciting as a potential template for future homes.
Summary PHPP Heat balance
A timber frame with thick walls and roof, insulated with recycled paper is predicted to achieve high performance thermal U values of 0.12 W/m2K and 0.1W/m2K respectively. The predicted heating requirement is equal to 13.1kWh/m2/yr.
A Building Control submission is underway with the aim of construction starting early 2015.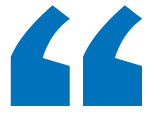 Passivhaus Certification requires air tight construction and meticulous attention to – we are looking forward to the challenge of managing rigorous construction controls! MJW Architects
Further Information:
North Somerset Council - Planning application 14/P/0784/F
2nd December 2014
---