68 homes under construction at Saffron Lane aim for Passivhaus
Construction is underway at Saffron Lane in Leicester on a large residential development of affordable Passivhaus homes.
Key figures from emh group, Saffron Lane Neighbourhood Council (SLNC) and Westleigh Homes, were joined by Leicester City Mayor Sir Peter Soulsby to mark the start of the social housing and care provider's development of 68 new homes on underused land near Saffron Lane.
Artist impression of Saffron Lane, Leicester - emh Group
Leicester City Council agreed to the freehold sale of the 13.2 acre land on Heathcott Road to the SLNC, which helped to attract the funding needed for the regeneration of the site to create much needed affordable homes.
The £7m development costs will be met by emh group and include a contribution of £2m from the Homes and Communities Agency. The scheme will be built to the Passivhaus standard by developers Westleigh, with completion due for May 2016.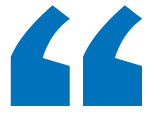 We are proud to be part of this community-led affordable housing development. The strength of our partnership with Leicester City Council, SLNC and Westleigh has enabled this unique development to get off the ground and create much needed homes for the local community. We are delighted that future residents will benefit from the Passivhaus credentials as well as making it a flagship development in the City of Leicester."
Chan Kataria, emh group Chief Executive
Leicester City Mayor, Sir Peter Soulsby and emh group Chief Executive, Chan Kataria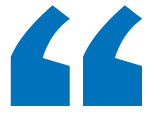 This new partnership approach, with the SLNC as the lead, has allowed us to secure new funding to build one of the biggest Passivhaus projects in Europe, providing new homes and expanding our already innovative environmental projects. This work, completed by ourselves and partners, will allow Leicester to regain the mantle of environmental city, whilst showing investors that we are proactive as a city when it comes to new ideas and ways of working."
Neil Hodgkin, Project Manager, SLNC
Other large residential schemes aiming for Passivhaus that are in the pipeline include:
Key team:
Client: Saffron Lane Neighbourhood Council, Leicester County Council
Developer: emh Group
Contractor: Westleigh
Further information:
15th April 2015
---