Saint-Gobain 'Multi-Comfort' school building starts on site
Passivhaus Trust Patron member Saint-Gobain have announced their first project designed using it's 'Multi-Comfort' concept in the UK.
The Multi-Comfort concept was recently unveiled at Ecobuild in March, and proposes a holistic approach to building design which encapsulates the stringent requirements of the Passivhaus standard with a focus on improving occupant comfort, health and wellbeing.
Saint-Gobain in the UK and Ireland has teamed up with Associated Architects and contractors Speller Metcalfe to work on 'The Barn', a new 280m2 multi-purpose sports hall at King's Hawford Junior School, part of The King's School, Worcester.

L-R: 'The Barn' south facade, interior. Image credit: Associated Architects.
The £1.2 million development will replace the existing sports hall and will include a new main hall, office, kitchen, storeroom and changing rooms, and will be used for sports, dance and drama, as well as assemblies.
The new hall will compliment the eclectic mix of existing buildings on the rural site, including a listed Georgian building at the heart of the campus. The site was formerly farmland, so an emphasis has been placed on designing a building that fits in with the rural surroundings, and consequently is heavily influenced by the tradition of vernacular timber-framed buildings in the area.
L-R: 'The Barn' north facade, timber frame construction.

Image credits: Associated Architects, King's Hawford.
The building will be constructed using a glulam portal frame and engineered timber I-beam infill framing which utilises a regular grid formation, allowing for easier sequencing and installation of the insulation layer, reducing construction times on site and simplifying the construction. The building design is a contemporary take on a traditional Worcestershire barn, and has been paired with a natural palette of materials which blends the building into the landscape.
The design teams have been working closely with Saint-Gobain to ensure the design meets the Passivhaus standard and the additional Multi-Comfort criteria. Once complete, monitoring will measure the five elements of building comfort.
Work on site has recently started and it is estimated that the new hall will be completed in December 2015 following a 42-week build programme.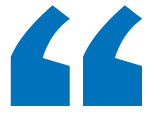 During the building's operation, we'll be working with the team to implement a series of monitoring systems that will collect data, which will prove useful in demonstrating the differences that both the teachers and children will experience within the Multi-Comfort building.
Mark Allen, Head of Technical, Saint-Gobain UK & Ireland
Project team:
Client: The King's School, Worcester
Architects: Associated Architects
Contractor: Speller Metcalfe
M&E: Couch Perry Wilkes
PH consultant: Saint-Gobain
Further information:
Project timelapse - multicomfort.co.uk/school-build/latest-updates
Previous PHT news story - Saint-Gobain unveil Multi-Comfort guide at Ecobuild, 31st March 2015
19th May 2015
---