Industry campaign against Government scrapping Zero Carbon target
You may have recently seen in the press that the UK Government have decided to cancel the Zero Carbon target as part of its Productivity plan: Fixing the foundations.
Whilst the Trust may not agree with all parts of Zero Carbon, the introduction of the Carbon Compliance part of the target could have significantly increased the uptake of Passivhaus, as the Passivhaus standard would have taken people fairly close to the target.

Cancellation of the policy is highly likely to hinder UK Passivhaus productivity, resulting in a stunted growth in the uptake of the Standard, which has gained exponential momentum over the past few years. The availability of services, skills and certified components required to deliver Passivhaus within the UK may not develop at the same rate as expected over the next 3-5 years.

The Trust have therefore decided to support the UK Green Building Council in their campaign and have also written to the Chancellor separately (see letter here) to protest against this policy change. They have produced an initial short briefing on this policy U-turn. They have also prepared a letter (see below) to go to HM Treasury protesting about the change, which the Trust has signed. If you would like to add your company's name to the campaign, then please contact UKGBC directly.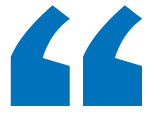 We have witnessed an unparalleled wave of support from our members and the wider industry who are deeply concerned about how the Government's sudden, regressive and arbitrary decision to scrap the long established zero carbon policy will impact their business and investment.This U-turn not only means our new buildings will be less energy efficient and more costly to run, but it comes at a time when the UK should be taking strong action on climate change ahead of the UN conference in Paris in December. We urge Government to reconsider its position for the sake of future confidence in the UK's low carbon economy.
Julie Hirigoyen, Chief Executive of the UK Green Building Council

In addition, if you feel that this might affect your own business, then we would encourage you to approach your local MP to complain about this change. In particular, it would be useful to highlight any impacts, such as reductions in work and jobs, that this will have on you as a local business. The Trust will also be writing to George Osborne on our members behalf to make the same points.
UKGBC Proposed Letter

Dear Chancellor,

For the best part of a decade, in response to a long-established Government target, the construction and property sector has been gearing up to deliver zero carbon homes and buildings. Last Friday, we were extremely disappointed to learn that this policy is being arbitrarily scrapped, despite the fact that the necessary primary legislation only acquired Royal Assent in February this year.

There was a broad consensus in support of the zero carbon policy, which was designed to give industry the confidence it needs to invest and innovate, in order to drive higher energy efficiency standards and low carbon energy solutions.

Since the policy was first launched eight years ago, business has invested heavily in preparing for future standards. This sudden U-turn has undermined industry confidence in Government and will now curtail investment in British innovation and manufacturing in low carbon products and services. There is no evidence to suggest it will increase housing supply or boost productivity.
The weakening of standards will mean our future homes, offices, schools and factories will be more costly to run, locking future residents and building users into higher energy bills. It also runs counter to advice from the Committee on Climate Change, impeding our ability to meet our statutory carbon targets cost-effectively at a time when we should be showing international leadership on this issue.

Abandoning the zero carbon policy will have regressive impacts and be harmful to British industry. We urge you to reconsider and engage with us in dialogue to find a mutually acceptable way forward.

Further Information
21st July 2015
---