Exeter Council approve funding for Passivhaus leisure complex
Funding has been approved for a Passivhaus swimming pool and leisure complex in Exeter city centre. Karime Hassan, Chief Executive and Growth Director of Exeter City Council announced the £26m funding on social media.
The scheme will provide state of the art indoor municipal pool facilities including a 25m metre national standard pool and is aiming to be the first certified Passivhaus sports complex in the UK.

Image credits: Gale & Snowden Architects.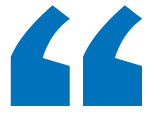 We want to provide an excellent facility as well as it being good value for money. Swimming pools are the most energy hungry buildings; they cost a huge amount of money in terms of energy. There is also the challenge of our changing climate – as our summers get warmer then you have to spend to keep buildings cooler. We are looking at the long term weather projections and designing the new leisure facilities to take account of these.
Councillor Rosie Denham, Exeter City Council



Future climate studies
Various design options were evaluated for three potential sites in the city centre as part of a 'Design for future climate' study conducted by Exeter City Council, Gale & Snowden Architects, Exeter University and Jenkins Hansford Partnership.
The results from this study indicated that:
The wet areas of the building would require heating almost all year round, even under future climate scenarios and would therefore benefit from a south facing orientation.

Dry areas that are more likely to overheat will be orientated to the north and thermally separated from the wet areas through a considered zoning strategy.

Relatively humidity is expected to be around 65% in the pool hall offering dehumidification energy savings which could result in lower air change rates, lower fan power, and also generate considerable water savings.

Thermal bridge free detailing further reduces the condensation risk and helps protect the building fabric.

Water consumption can be considerably reduced by implementing low water use, filtration, water re-use strategies and strategies to reduce evaporation from pool water.

Incorporating Passivhaus design principles could result in a cost increase of approximately 5% when compared to 2010 building regulations envelope base case. It was found that a Passivhaus approach could save up to £60,000 a year in energy for space heating alone, equivalent to a payback period of 10 years.


The project team are hoping to build on lessons learnt from our European counterparts and recently visited a number of Passivhaus and low-energy swimming complexes in Germany. Learn more about the scheme at our upcoming 2015 UK Passivhaus Conference.
The worlds' first Passivhaus public swimming pool - Lippe Bad Lünen, Germany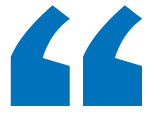 It is a challenging site but it means that we have a fantastic opportunity. It will not just be a square box and it will have active frontages as we want to encourage people to come in. It will make as much as possible of the natural light."
David Gale, Gale & Snowden Architects

Further information:
Design for Future Climate factsheet
19th August 2015
---