13 homes in Gales Place Crawley are certified
Gales Place in Three Bridges is the site of Crawley Borough Council's first certified Passivhaus development, which consists of six flats and seven houses.
Designed by PHT Patron member Accredited Passivhaus Design (APD), the development is located on a complex site and provides a new urban space next to an existing community centre, safe routes to the adjacent primary school and car parking for residents and other local people.
Gales Place, Passivhaus Housing: APD
With triple glazing, high insulation levels, low air leakage to minimise heat loss, and an MVHR ventilation system, the heating bills for a typical 2-bedroom house are predicted to be about £15 per month or less than 50p per day.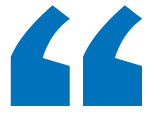 As council housing is provided for people in housing need, the low energy use of these Passivhaus homes will make a strong contribution to reducing fuel poverty. Also, the good construction quality of these dwellings will ensure durability and comfort for the future.
Peter Ranken, APD's Certified Passivhaus Designer
L - Passivhaus flats, R - Passivhaus Housing APD
Accredited Passivhaus Design has been appointed to design Crawley Borough Council's second Passivhaus project: Dobbins Place, a development of four houses and two flats in Ifield, Crawley.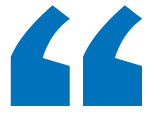 This is a brilliant development that not only provides high-quality housing but also lowers energy bills and has less of an environmental impact. I am so pleased that we have these to offer our tenants and I hope that we are able to offer more Passivhaus homes in the future.
Councillor Stephen Joyce, Cabinet Member for Housing
Key Team
Further Information
Previous PHT story: 13 Passivhaus homes in Crawley await planning approval - 27th January 2015
24th April 2017
---