New airtightness standard launched for Passivhaus buildings
ATTMA and PHT Release co-branded airtightness TSL4 standard for Passivhaus and Low-Energy Buildings.
The Passivhaus Trust and ATTMA have been working closely to formalise an airtightness testing standard for Passivhaus buildings. The new TSL4 standard will encompass both domestic and non-domestic buildings. The Technical Standard has been more than 6 months in the making, utilising the best minds in both Passivhaus and Air Permeability Testing to create the standard.
Existing air testers will be able to train to become a registered Passivhaus tester via ATTMA's accredited training courses.
The new standard will include guidance on:
The testing methodology

Measurements of the buildings

Preparation checklists

Accredited training courses

Dedicated lodgement database for Passivhaus developments
The New TSL4 Standard can be downloaded from ATTMAs Website here.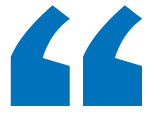 Despite the on-going success of Passivhaus in the UK, there can still be some confusion when working with the standard for the first time, the aim of the new ATTMA testing standard is to help remove this confusion when testing, whilst also providing air testers with additional training in the Passivhaus standard.
Kym Mead, Associate Director, Passivhaus Trust.
Airtightness testing. Image credit: Encraft.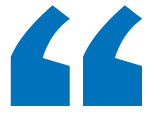 We are delighted to expand our Technical Standards with a new standard dedicated to very low leakage buildings. As with all of our guidance, the aim is to make the standard as clear as possible, removing ambiguity and commonly assumed errors, so that the very low leakage testing community can operate uniformly with an agreed reference point. In addition, we will be certifying both members with a high level of experience and working with the Passivhaus Trust to create dedicated training courses. I could not be happier to team up with Kym and his great team at the Passivhaus Trust on this project.
Barry Cope, Scheme Manager, ATTMA
26th March 2018
---