Hill House Passivhaus Certified
Hill House Passivhaus is the first fully certified Passivhaus within Lewes and the wider South Downs National Park. The detached new-build home is designed to emulate two dilapidated sheds which previously occupied the site and purposefully melds into its wooded surroundings.
Modelled in PHPP, as the home sits amongst the trees and within shade, full height glazing does not result in overheating but instead maximises light and creates a link between the internal and external spaces. The bedrooms face east to benefit from early morning sunshine and they look out onto a secluded copse.
The walls and roof are constructed from SIP panels which enables them to easily reach the required levels of insulation and air tightness for Passivhaus, and externally are wrapped in western red cedar which has been left to weather naturally. The motivation for Meloy Architects in bringing this project to life was to adhere to the highest sustainable and architectural standards.
Key Stats
Treated Floor Area (TFA): 119.5m2

Year of construction: 2018

Renewables: air source heat pump

Construction Type: concrete with timber frame and galvanised steel detail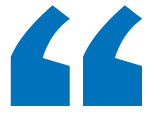 Such a thoughtful design should stand as a fine example to be emulated elsewhere in Lewes and the National Park.
Parish Council
Located within the warm temperate climate of the South Downs National Park the house does not exceed an internal temperature of 25 degrees celsius even in summer and remains comfortable in winter at 20 degrees celsius.
Energy Performance
Airtightness (≤0.6ACH@50pascals)

0.5

Thermal Energy Demand (≤15kWh/m².yr)

13

Thermal Energy Load (≤10W/m²)

12

Primary Energy Demand (≤120kWh/m².yr)

110
The thermally separated polished concrete floor acts as a heat sink to mitigate fluctuations in temperature. During only the coldest months additional heat is provided by underfloor heating and a woodburning stove in the main living area. An air source heat pump provides hot water and warms the incoming temperature of the MVHR to augment heating in winter.
This is the first Passivhaus from Meloy Architects. The success of Hill House has brought to the Architects further Passivhaus projects to develop within Sussex. They are developing a second Passivhaus, also in the South Downs National Park.
Key Team
Client:

self-build

Architect: MELOY architects

Passivhaus consultant:

APE
Structural Consultant: Reaction Engineers
Mechanical & Electrical Consultant: Alan Clarke
Planning consultant: Pro Planning
Arboriculturalist/ Ecologist: PJC Consultancy
Daylighting assessment: DeltaGreen
Certifier: MEAD: Energy & Architectural Design Ltd



Hill House is a great Passivhaus first effort from Meloy Architects – we look forward to seeing more of their future Passivhaus projects!
Further Information
Previous PHT story: RIBA Shortlists 2019 – 28 March 2019
All images unless otherwise stated ©Meloy Architects
---
25th April 2019
---