Passivhaus performance for Gaelic cultural centre
A new Passivhaus standard cultural centre, bringing together the local community and college to celebrate and support Gaelic music, culture and dance, is starting on site on South Uist.
Key facts

Build start date:

Completion (Phase I):

TFA (Treated Floor Area):

Form factor:

Cost:

January 2020

Spring 2021

1240m²

2.68

£7 million
The island has for many years been at the heart of revitalisation of Gàidhlig (Gaelic) culture, music and language - for more than two decades it's been home to Ceòlas, which has grown from a week-long music and dance school to become one of Scotland's leading Gaelic culture, heritage and arts organisations. In collaboration with Lews Castle College, it is now going to have a new home in the Western Isles in the shape of Cnoc Soilleir, a performance, teaching and archive venue aiming for Passivhaus certification. Serving the Ceòlas summer school in the holidays and Lews Castle College students in term time, the building will be busy all year round.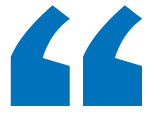 We are passionate about designing beautiful places in a sustainable, environment conscious way. We are committed to achieving a more socially and culturally enriched and environmentally and economically sustainable future, for our clients and wider society and in protecting the biodiversity and natural resources of our planet."
John Renshaw, John Renshaw Architects
The architects behind the project, PHT member John Renshaw Architects, are committed to sustainable building, and for this project will take that commitment a step further. Cnoc Soilleir will be their first Passivhaus project - and it's an ambitious way to start. The special acoustic demands of sound recording and listening booths, as well as highly variable occupancy, are likely to prove interesting challenges for the MVHR design and installation. The already exacting requirement for quiet ventilation that's part of the Standard will be even more critical in this context. But on the other side of the equation, the site has the advantage of a remarkably mild climate, given its northerly latitude. The Outer Hebrides are warmed by the North Atlantic Current, which keeps the temperature to an average 5° in winter and 14° in summer. The frequent high winds and heavy rainfall are another matter!
Hill of Bright Light
The name of the centre, Cnoc Soilleir, taken from the hill on which it stands, translates as 'Hill of Bright Light' - an apt name for a building that will serve as a welcoming beacon for the community. It will act as a visitor hub as well as providing space for education and archive activities - the vision is to establish a place that promotes and celebrates Uist's Gàidhlig (Gaelic) cultural and heritage assets for the benefit of residents, students and visitors alike.
The new building will encompass three parts. The entrance space, which will be the heart of the building and house the Hall, library & archive room, kitchen and servery, will be flanked by an auditorium with associated arcades and teaching rooms (doubling as back stage accommodation and green rooms) on one side, and on the other, the more private south-east wing, containing offices, services, and teaching / practice rooms.
Ground floor plan
The building will be constructed with timber frame wall and roof panels on a steel frame. Concrete floor slabs will be set on raft insulation supplied by PHT member Isoquick, a certified Passivhaus component. This will be a long term project with an eye on the future - the design anticipates the potential addition of an array of PV panels on the roof, enabling on-site renewable generation to complement the reduced energy demand already guaranteed by the fabric-first construction.
First floor plan
Visually, the two storey building recalls the area's history and heritage, its long form being a contemporary reimagining of the Norse longhouses found across the Western Isles. The new addition will sit harmoniously in the context of the white walls and dark roofs of surrounding buildings, including the 19th century parish church just to the south.
Key team:

Client: Ceòlas & Lews Castle College UHI

Architect: John Renshaw Architects

Contractor: MacInnes Bros




Targeted energy performance

Airtightness: ≤0.5ACH

Space heating energy demand: ≤15kWh/m².yr

Primary energy demand: 60 kWh/m²
Starting on site
A contract has now been signed with MacInnes Bros to build the centre, and work is starting on site this month. The initial phase is due to complete in the spring of 2021, and the auditorium will follow as Phase II. Both phases are planned to meet the Passivhaus certification requirements.
The kick-off of Phase I of the project has been made possible with the contribution of £1.8m from the Scottish Government's Regeneration Capital Grant Fund (RCGF) and a capital grant of £1.1m from Highlands and Islands Enterprise (HIE). Further financial support has come from, among others, Comhaire nan Eilean Siar, Bord na Gàidhlig, and crucially for a project of this kind, many individual members of the community.
All images © John Renshaw Architects
Further information
21st January 2020
---
---