Is this the future of health centre design?
The pandemic is forcing us to evaluate our indoor living & working spaces. The design of healthcare buildings is more pertinent than ever. Could modern methods of construction (MMC) enable us to deliver healthy, hygienic, and high-performance spaces at speed and scale?
Foleshill Health Centre, progress on site. Image © GB Partnerships
Only in November at the 2020 UK Passivhaus Conference were we learning about designs for the UK's first Passivhaus NHS Health Centre. Community Health Partnerships' (CHP) Foleshill project is now progressing rapidly, with the foundations & underground utilities laid and modules installed in the middle of December 2020.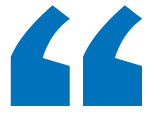 It is always exciting to see a construction site breaking ground for foundations and a building taking shape. It was amazing seeing the Foleshill building appear in just two days. For the CHP team, this is an important building enabling us to prove the case for sustainable developments in the NHS.
Eugene Prinsloo, Developments Director for Community Health Partnerships

Prefabricated high-performance modular construction results in a watertight scheme in just ten days! The building is expected to be in operation by early Summer 2021, catering for 10,000 local patients.
The Portakabin modules are factory-fabricated and fitted out. External insulation will be installed on-site once all modules have erected.
The modules will be overclad with insulated render or an insulated rainscreen, so the wall and roof thicknesses will increase compared to what the images portray. External insulation allows for largely thermal bridge-free junctions between walls and roof/ insulated raft ground slab. The modular fabrication enables work to progress on fitting out simultaneously with the external envelope being completed.
2020 UK Passivhaus Conference delegates may re-watch the Foleshill Health Centre presentation by Peter Ranken, Tooley Foster. Learn more on feasibility studies, evidence gathering, and design details.
The Trust is currently working on part 2 of our Passivhaus costs and benefits guide focusing on the health benefits and social value of building to Passivhaus. The report is due out later this year.
Key Team
Client: Community Health Partnerships (CHP)

Project Manager: GB Partnerships

Architect & Passivhaus design: PHT Patron Tooley Foster

Passivhaus Certifier: PHT Patron WARM Low Energy Building Practice

Cost Consultant & Contract Manager: PHT member AECOM

Development Management: Arden Estates Partnership Limited

Building Services: PHT member QODA Consulting Ltd

Contractor: Portakabin Limited




All images unless otherwise stated © CHP
Further Information
Previous PHT story: Plans for UK's 1st Passivhaus Health Centre unveiled – 05 October 2020
CHP: UK's greenest healthcare building on site in just 10 days
GB Partnerships: UK's greenest healthcare building on site in just 10 days
Tooley Foster: Foleshill Health Centre
21st January 2021
---
---