Powderhall Passivhaus in pursuit of community cohesion
The Powderhall regeneration project is the development of a former waste processing works north of Edinburgh city centre. Designed by PHT member Collective Architecture, the second phase of the masterplan was submitted for planning in February (2021.)
The pioneering Scottish proposals include an intergenerational Passivhaus facility which combines:
Early Learning and Childcare Centre for 128 children
27 older persons independent-living homes
Enhanced landscaping to St. Mark's Path
New public entrance square into the site.
Aiming for Passivhaus standard, the new facility will offer health and well-being benefits for the residents and optimal learning environments and social opportunities for children attending the nursery. The new Early Learning and Childcare Centre managed by Broughton Primary School will allow for the existing nursery provision to relocate to this new facility. It will provide more childcare places and open space for the primary school. A multipurpose room & outdoor educational space will be available for public use via the school lets system.
Key Stats

Phase: Awaiting Planning approval
Expected start date: Autumn 2021
Gross internal floor area: Approximately 3450m2
Contract: Approximately £8 million
The project contributes to The City of Edinburgh Council's target of becoming a net-zero carbon local authority, and the adoption of the Passivhaus Standard ensures this is a tangible aspiration.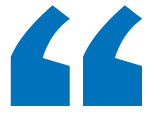 In addition to Passivhaus and the proposed renewable technologies, sustainability has been considered throughout the project, from the co-location of services and the shared building elements to reducing embodied carbon by incorporating a circular strategy. Furthermore, there are many benefits for the client and end-users of this project provided by the intergenerational approach and Passivhaus aspirations. Some of these will be felt immediately while others such as long-term health improvements and access to a high-quality learning environment, will be experienced for generations to come.
Carl Baker, Architect and Passivhaus Designer, Collective Architecture
Spurred by addressing the acute housing needs of an ageing population & providing social conditions that enrich quality-of-life, the mixed-use masterplan seeks to implement a sustainable legacy. It is taking proactive steps towards ensuring future communities are both socially and environmentally sustainable and successfully rooted with their surrounding neighbours.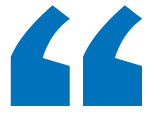 The recent pandemic has reinforced the significant and detrimental impact that unsustainable living and social conditions can have on the quality of our lives, heightening our sense of accountability… Phase 2 of the masterplan focuses on sharing, agency, and autonomy in the context of increasing age demographics, rising levels of loneliness and takes cognisance of the significant shortage of homes for the elderly – particularly within urban areas. The project marks a significant step towards designing with an agenda where well-being and improved quality of life for all generations is our measure.
Nicola McLachlan, Project Architect, Collective Architecture
All homes are designed to allow residents to age and live within their community for as long as possible. The proposals create a purpose-built intergenerational building where residents and nursery children can co-exist, nurturing positive relationships between different ages. The design includes several spaces where people can enjoy interacting and sharing space and time. Simple design decisions such as adjacent nursery and residential entrances increase opportunities for chance encounters between the two user groups on their daily activities.
A generous access balcony with integrated window seats provides a sheltered external area for residents to socialise and creates a visual connection to the nursery gardens below. The balcony access is thermally decoupled from the building structure and provides shading in the summer, reducing the risk of over-heating in both the housing and the nursery. Further residents' areas include a shared roof terrace and communal garden with sensory planting.

The simple L-shaped building results in a favourable form factor ratio to help minimise heat loss. Its position maximises solar gains, securely enclosing the south-facing nursery gardens and providing active frontages to the entrance square and pedestrian routes. The 3 to 4 storey building will 'nestle into' rather than overshadow neighbouring structures. For this reason, flat roofs covered with an array of PV panels were chosen rather than taller pitched ones.
A circular strategy is adopted by not only driving down the energy consumption of the building in use through Passivhaus design but also by reducing the embodied carbon within the building materials. It includes optimising the structure to allow for traditional timber used internally, the specification for recycled content within concrete and masonry wherever possible and demolition material as hardcore from the Waste Transfer Site.
Key Team
Client: The City of Edinburgh

Architect: Collective Architecture

Main Contractor: TBC

Landscape Architects: Urban Pioneers

Structural Engineers: David Narro Associates

M&E consultant: RSP Consulting Engineers

Quantity Surveyor: David Adamson Group

Principle Designer Adviser: PDA Armour Construction Consultants

Project Managers: Currie & Brown

Acoustic Consultants: Sandy Brown Associates

Fire Engineers: AECOM

Passivhaus Certifier: TBC



The development employs air source heat pumps, and PV panels. When complete, the Powderhall masterplan will deliver over 200 homes, a third of which will be affordable. A planning decision is due imminently.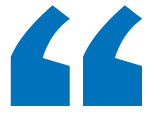 These new homes will be accessible and energy efficient. They will all be fully wheelchair adapted and built to the internationally recognised Passivhaus-standard, with renewable power. So they are both contributing to our Net Zero Carbon by 2030 target and our commitment to building 20,000 affordable homes by 2027.
Councillor Kate Campbell, Convenor for Housing, Homelessness and Fair Work
Unless otherwise stated, all images ©Touch3D & Collective Architecture.
Further Information
Scottish Housing News: Scotland's first intergenerational facility planned for Edinburgh's Powderhall regeneration project - 5 February 2021
Edinburgh News: Work to transform Powderhall waste depot into homes and early learning centre - 4 February 2021
19th March 2021
---
---