Agar Grove Phase 1A
Location: Camden, London
Completion Status: Block A Completed
Occupancy: Tenants moving in as each block is completed
Architect: Lead design: Hawkins/Brown, Passivhaus & delivery: Architype
Consultant: Max Fordham (Architype / Elemental Solutions/ Enhabit), PH certifier: WARM
Contractor: Hill Partnership
Client: Camden Council
Certification: May 2018
Certifier: WARM
Share this project:
The redevelopment of Agar Grove in Camden is set to become the UK's largest residential Passivhaus development when complete, and in May 2018 it took a major step towards that end as the first block of 38 homes achieved Passivhaus certification.
Built in the 1960's bounded by a busy road and two mainline railways, the 249-home estate in Camden is part of the Council's Community Investment Programme and will almost double the amount of housing available on the same site after regeneration. The phasing of the scheme allows the option for most tenants to be decanted from their old housing block to new homes as and when they are completed.
Agar Grove, Phase 1 complete Image credits ©HawkinsBrown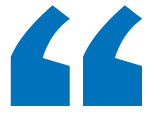 We are determined to tackle fuel poverty and reduce CO2 without the need for complex energy systems with high lifetime costs. The Passivhaus approach provides thermal comfort and air quality in a way that alternatives do not match. Although this can increase the initial capital costs, Camden Council – as both developer and landlord – believes that it will see the benefits of this approach, in higher build quality and reduced maintenance costs over the lifetime of the buildings.'
Michelle Christensen, Camden Council
Achieving the airtightness on this scale is easier in many respects, but much harder to test for. To achieve the required levels of airtightness, the construction team undertook the largest ever pressure test of its kind in the UK. The test took a full day, with eight separate fans and miles of cabling and pressure tubes across the complex shape and layout of the building.
Retaining a core group of skilled workers on site was pivotal to the successful delivery, and rare for larger construction sites visited by several sub-contractors.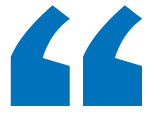 I'm absolutely delighted that the Hill team have successfully completed the first phase of this ground-breaking project. It has been a very steep learning curve for us and I think it's fair to say that we've had to go back to basics in some areas to learn how to build to these sorts of standards. The teamwork across the whole site has been fantastic and it's great to be able to see Camden residents moving into to their new super-healthy and efficient homes. We're now eager to move on and start the next phase.
Paul Ansell, Hill Production Manager - London Region.
Design team (contractor team)

Client: Camden Council

Architects: Hawkins Brown; Mae; (Architype)

Main contractor: Hill

Structural engineer: Peter Brett Associates

Services engineer: Max Fordham (Robinson Associates)

PH Consultant Designer: Max Fordham

Passivhaus certifier: WARM

Landscape architect: Grant Associates

Project Manager & QS: Arcadia
Agar Grove, Phase 1A Image credit ©Jack Hobhouse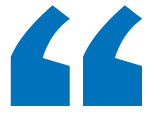 Agar Grove is the largest development in our Community Investment Programme, bringing 216 new council homes to the area and 37 at affordable Camden Living Rents. The first homes completed on the estate are spacious, modern and some of the most energy efficient in our portfolio, making them more sustainable for both the environment and our tenant's heating costs.
Councillor Danny Beales, Cabinet Member for Investing in Communities at Camden Council.
Key Stats

Number of Units: 38 phase 1a

Number of occupants: 82

TFA: 3265m²

Construction Start: Oct. 2014

Certification Date: 2 May 2018
Agar Grove, Phase 1A Image credit ©Jack Hobhouse
The next phase, 1B, consists of a new-build accommodating 60 homes and is currently under construction retaining Hill as main contractor. It is hoped that Agar Grove will prove the relevance of Passivhaus in the UK, and its viability in volume housebuilding.
Further Information
Previous PHT story: Climate Action in Camden - 7 July 2019
Previous PHT Story: Agar Grove wins two London Planning Awards - 4th February 2019
Previous PHT Story: Students visit Agar Grove Passivhaus Estate Regeneration - 20th May 2017
Previous PHT Story: Agar Grove granted planning permission – 4 April 2014
Hill: Agar Grove receives Passivhaus Certification - 16 May 2018
CIBSE Journal: Max Fordham takes on Britain's biggest Passivhaus – January 2016
Header image credits © Jack Hobhouse
---