Bicester Eco Business Centre
Location: Bicester, Oxfordshire
Completion Status: Completed
Occupancy: Occupied September 2019
Architect: Architype
Consultant: E3 Consulting Engineers
Contractor: Kier Construction
Client: Cherwell District Council
Certification: December 2018
Certifier: WARM
Share this project:
The UK's first non-domestic building to achieve Passivhaus Plus standard, Bicester Eco Business Centre provides workplaces for small businesses and co-working space in one of the most sustainable buildings in the country. In synergy with the pioneering eco-town's masterplan, the business centre is an exemplar of sustainable architecture and construction. It's the first non-domestic building in the UK completed to the new Passivhaus Plus standard, achieving certification in December 2018.
To meet the Standard, the building generates as much energy as it consumes, with a renewable energy strategy complementing the fabric-frst approach. The whole roof is covered in PV panels, and heat is supplied from the local direct gas district heating system which is located across the road. The building's entire primary energy demand is ≤45 kWh/(m²TFA).
The project's architects, PHT Patron member Architype, and the contractor, PHT member Kier, have previously collaborated on the Hereford Archive & Record Centre (HARC), which achieved Passivhaus certification. The team have applied learned skills, knowledge and experience from that successful non-domestic scheme to this new project, but this is the first Passivhaus Plus for all involved.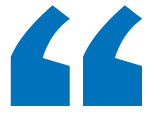 Bicester Eco Business Centre presented itself as an ideal project to attempt the new Passivhaus Plus standard. The combination of a dedicated client on a conscientious site, coupled with an appropriately experienced design team and contractor, has made us confident that we can take the design to the next level and meet the new standard.
Lee Fordham, Project Architect, Architype
Passivhaus was not originally in the client's brief. They aspired to create flexible rentable office spaces for up to 125 people in a building that was zero carbon in use, low in Volatile Organic Compounds (VOC's) and achieve BREEAM excellent. Outline planning had already been granted when Architype were appointed as the project architects. However, after initial feasibility studies and a few tweaks from an L-shape plan to a more efficient building form, it was clear that the building had potential to meet Passivhaus Plus standard. The client was convinced to adopt a Passivhaus approach not only in the knowledge that it reduces energy demand, carbon emissions and the number of PVs required, but also thanks to the evidence shared on costs & indoor monitoring gathered by Architype from previous Passivhaus schemes.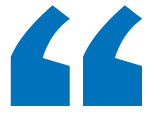 As well as exceeding tough environmental standards, the Centre provides its own natural airflow, automatically opening vents and windows as needed - it's a building that breathes. As a B Corp, it is important to us that we practice what we preach, and we believe there are an increasing number of companies and freelancers that realise they are responsible for the environment we leave for future generations. The Eco Business Centre is an option for people who feel frustrated that they can't work responsibly and sustainably."
Gareth Jones, Town Squares Spaces Ltd
Construction & Materials
The building adopts a hybrid construction system that consists of an elegant concrete frame and timber larson-truss infill panels, insulated with Warmcell. Hygroscopic walls and non-toxic bio-based materials are championed inside and out to meet the client's goal of creating a healthy work environment. Exposed internal concrete columns and a custom-cast concrete stairwell simplify the whole finishing material palette, whilst also providing thermal mass to help the building regulate its thermal environment.
Favourable form
The core of the simple, rectangular form is a triple height top-lit circulation space, which, coupled with the generous walkways, breakout spaces and landscaped areas, is designed to encourage informal, happenstance meetings and foster a transparent community culture.
This 3-storey rectangular form has an efficient form factor, and its simplicity made it easier to achieve continuous insulation, minimising thermal bridges. The layout remains simple but flexible with various sized offices, meeting rooms, break-out spaces, and additional office facilities surrounding the core.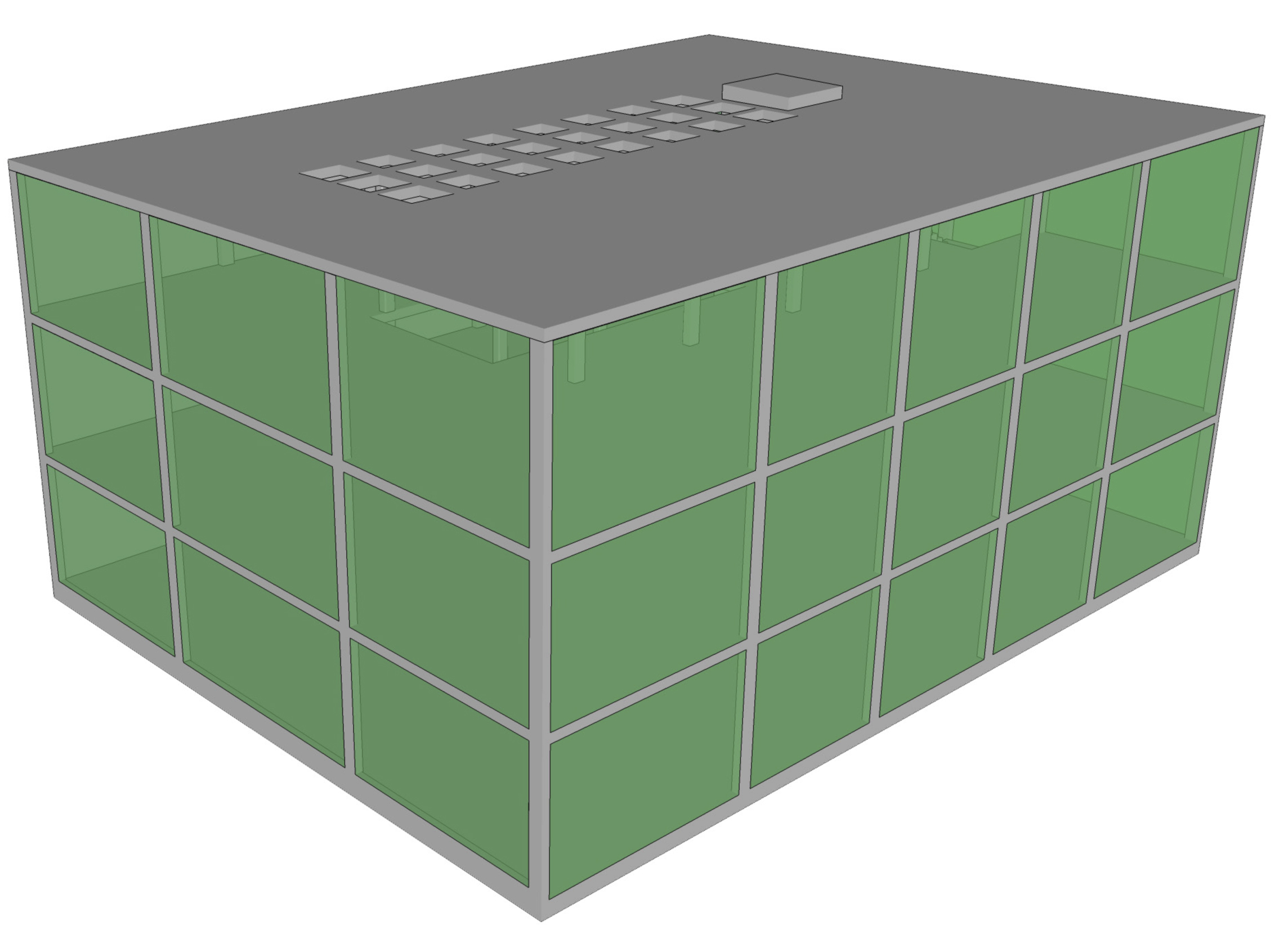 Airtightness & services
The airtightness layer is located on the inside of the thermal envelope. The timber infill panels are taped directly to the concrete frame, using several tapes with various adhesives to ensure a good fix. The main building entrance is designed with a double door lobby to help minimise excessive heat losses.
Learning from their previous Passivhaus scheme, Keir designated an on-site airtightness champion. Frequent site meetings between contractors, designers and consultants helped both to plan and minimise service penetrations through the building fabric, and also to optimise construction sequencing to assure airtightness details. The plant room is strategically placed close to the main stairwell, which acts as the main vertical service run for the ducting before it is distributed horizontally through floor voids.
Natural Light & Shading
One of the building's key features is the triple height top-lit atrium space, allowing daylight into the depth of the plan, and reducing excessive use of artificial light and energy. Each of the 24 rooflights are triple glazed units, and a few are openable to help with cooling when necessary. Externally, vertical timber fins not only give the building a unique identity, but act as a large brise-soleil that reduces unwanted heat gains in summer and provides solar shading. The fins are supported by an external steel frame and made from European larch that will weather naturally.
The vibrant new workplace, positioned on a gateway corner of the new 'local centre', has been sensitively designed to be a distinctive building that forms a characterful bookend to the street, without detracting from the surrounding residences and mixed-use developments.
Key Team

Key Facts

Client: Cherwell District Council

Architects: Architype

Contractors: Kier Construction

Project Managers: Virtus

Structural Engineers: Price & Myers LLP

M&E consultant: E3 Consulting Engineers

Acoustician: Ion Acoustics

Landscape: Churchman Landscape Architects

Certifier: WARM

Start date on-site: Aug 2017

Certified: December 2018


Gross internal floor area: 1147m²

TFA: 988m²

Construction Type: Concrete Frame with timber infill

Form of contract: Design & Build

Specific heat demand: 12.6 kWh/m² (TFA)

Aitightness: 0.59 ACH
Further information
Previous PHT story: Passivhaus Powerhouses - 10 January 2018
Previous PHT story: Study tour: Bicester Eco Business Centre - 28 February 2018
Previous PHT story: Bicester Eco Business Centre aims for Passivhaus Plus - 22 June 2017
Bicester's Eco Business Centre scoops award for planning - LABM, 5 December 2019
Bicester Eco Business Centre has Passivhaus Plus status - Oxford Mail, 2 October 2019