Seaton Beach Passivhaus Plus
Location: Seaton, South Devon, EX12
Completion Status: Completed November 2019
Occupancy: Occupied since 2019
Architect: Gale & Snowden Architects
Consultant: M&E, Building Biology: Gale & Snowden Architects, M&E contractor: Total Home Environment & Fords of Sidmouth, Structural and Civil engineers: Structurehaus, QS: Randall Simmonds LLP
Contractor: Classic Builders (SW) Ltd
Client: Seaton Beach Development
Certification: March 2020, Passivhaus Plus
Certifier: WARM
Share this project:
A Passivhaus Plus by the sea. Seaton Beach is a distinctive 8-apartment development on the South Devon coast, and the first multi-block in the UK to be certified as "Passivhaus Plus".
The project aims to provide high end, ecologically friendly apartments in a town looking to continue the green shoots of regeneration and inward investment. The developers strove to build an iconic architectural statement, specifying high-performance materials to ensure the longevity of performance at lower maintenance costs and a long-term landmark building of beauty.
After a 2 year battle to win planning permission, the developers decided to certify the build to Passivhaus standards having met Architect Tomas Gaertner, an experienced Passivhaus Designer, who at that time, was a director at Gale & Snowden.
Key stats

TFA: 870m2

Form Factor: 1.7

No. Units: 8

Construction: Mixed: Concrete, Monolithic clay block & timber frame.

Costs: £3,000 per m2 of GIA (Gross Internal Area) excluding site cost.

Project value: £4.8 million GDV (Gross Development Value)



Originally accommodating a large rundown property, the plot offered a south-facing uninterrupted sea view. The existing building was demolished to maximise the seafront site potential that offered perfect orientation for solar gain. The project includes 49 solar panels and micro air source heat pumps. The building generates more electricity than its primary energy requirements.
In addition to the Passivhaus credentials, the building also achieved a "Secured by Design" gold award. It follows "lifetime homes criteria" and the Baubiologie (Building Biology) standards to ensure healthy living spaces.
Construction
The structure consists of concrete frame and blockwork ground floor with EWI. Monolithic clay blocks form the external walls constructed for the first to third floors. A timber frame is adopted on the fourth floor for the penthouse suite to reduce weight and minimise the use of steel beams.
This construction strategy prioritises the airtightness in the build, enabling simple plaster details rather than using junction tapes to eliminate draughts and heat losses. The use of monolithic clay blocks also reduces the use of plastic insulation throughout the building fabric. Hygroscopic properties regulate internal humidity by absorbing and releasing moisture when necessary. They provide excellent thermal mass properties.
The original penthouse design included expansive glazing to maximise the coastal views. It was not advantageous in terms of heat loss and gains throughout the year. The glazing was reduced and solar shading incorporated into the design to minimise overheating risks in the summer and heat loss in the winter. The solar shading has become a prominent feature, adding both aesthetic and functional qualities to the scheme.
Wall

Ground floor: 16 mm Alsecco render externally, 200 mm Neopor EWI, 215 mm concrete block, 15 mm plaster.

U-value: 0.194 W/m2K

First to third floors: 16 mm Alsecco render externally, 365 mm Poroton T10 block, 15 mm Plaster.

U-value: 0.259 W/m2K

Fourth floor: Factory-built timber frame with marine grade zinc cladding externally on 22 mm ply, 50 x 50 mm treated battens and counter-battens, pro clima Solitex Plus membrane, 12 mm OSB board, 180 mm Warmcel-filled TJI stud, 15 mm taped and sealed Smartply Propassiv, 50 mm service cavity, 15 mm plasterboard & wet plaster skim internally.

U-value: 0.141 W/m2K

Ground floor

250 mm compacted base, 25 mm sand blinding, 1 mm DPM, 300 mm Dow XPS insulation, separating layer, 200 mm reinforced concrete slab, 10 mm acoustic mat & 65 mm screed.

U-value: 0.141 W/m2K

Roof

Factory-built timber frame with membrane externally on 22 mm ply, 50 x 50 mm treated battens, 22 mm ply, 310 mm Warmcel-filled TJI stud, 15 mm taped and sealed Smartply Propassiv, 50 mm service cavity and 15 mm plasterboard & wet plaster skim internally.

U-value: 0.081 W/m2K
The south and west fenestrations are covered externally by perforated silver reflective roller shutters, thus, letting daylight and airflow through but shading and reflecting the sun heat away. It is even more important on the west elevation when the sun is lower on the hotter summer days. A night-time purging regime is easily implemented by owners as all apartments have opening windows on opposite sides of the building to facilitate cross-ventilation in warmer weather.
Measured Performance
To heat the old house on gas at 4p a kWh would have cost £1,101 a year.
To heat the entire block of 8 new apartments on electricity at 14p a kWh now costs £340 a year. The GIA of the 8-apartments is 852 m2 so, about a third of the cost for more than 5-times the area!

| | |
| --- | --- |
| Airtightness (≤0.6ACH@50pascals) | 0.5 ACH@50pascals |
| Thermal Energy Demand (≤15kWh/m².yr) | 12 kWh/m².yr |
| Thermal Energy Load (≤10W/m²) | 11 W/m² |
| Primary E Demand (≤45kWh/m²) | 39 kWh/m².yr |
| Primary Energy Renewable Generation (≤60kWh/m²) | 54 kWh/m².yr |
Installed meters measure the electric consumption in all apartments but some have not been occupied for a full year, therefore, data is not available on all units. Apartment X has been lived in the longest as a full time home since August 2019, we can see electricity imported of 1,654 kWh during 2020. The solar panels generated 1,793 kWh in 2020, of which 596 kWh were used in this apartment so added to the import figure above of 1,654 kWh, total consumed is 2,249 kWh. Note the exported power was 1,197 kWh that is used by the communal areas and other apartments in the block.
A portable "Awair" monitoring device is regularly moved between units to check air quality in all seasons for temperature, relative humidity and CO2. For more details on mornitoring check the Seaton Beach Phase I submission slides.

Lessons learned
Curves cost money - so simplify the design on the next scheme to lower the build cost.
Communication, education and collaboration were cornerstones in achieving the desired outcome. Each relevant project contributor was provided with training in Passivhaus construction techniques and codes of best practice - trained with the assistance of Tomas Gaertner and Peter Warm.
With the curved design, it was particularly critical to pay close attention to the window detailing concerning airtightness. The original curved triple-glazed windows were sacrificed for a straight-edged option to the eliminate risk of air leakage through complex joints.
Despite achieving a certified building, we would go the extra mile to further increase U-values and rethink future adoption of the clay block. Concrete has high embodied carbon so we seek ways to reduce this too.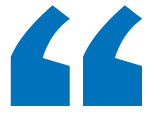 We hope to share these lessons and our "Passion for Passivhaus" presentation with other developers and housebuilders. We have been invited to present at "the Housebuilding & Management Forum" in July 2021. Our next project is a barn conversion scheme of 4 units aiming for Passivhaus plus certification. We are also in planning for four low-cost starter homes, an area where fuel poverty bites, and we see this as a growth area for the future. As a small developer we have decided to sacrifice some profit for the benefit of the environment

Mike Webb, MD & certified Passivhaus consultant - Seaton Beach Developments
Not only does this project offer a distinctively modern aesthetic, but it is also an exemplar of high-performance architecture, thanks to a renewable energy strategy complementing the fabric-first approach..
Key team

Developer: Seaton Beach Developments

Architects: Gale & Snowden

Main contractor: Classic Builders (SW)

M&E contractors: Total Home Environment & Fords of Sidmouth

Structural Engineers: StructureHaus

Airtightness tester: New Barton Contracts

Passivhaus Certifier: WARM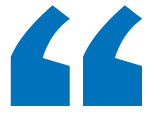 Seaton Beach has been a marvellous project to be involved with as it has been a truly collaborative venture and a positive experience for our Practice. The client has had endless enthusiasm and tenacity to ensure that the exacting design has been executed by a great site team. We are proud to have provided Architect and M and E services, Passivhaus design and building biology (healthy building) consultancy. The first multi-residential Passivhaus plus scheme in the country – fantastic! We look forward to working with the team again.
Gale and Snowden Architects
Further information
Seaton Beach Awards Phase I submission slides
Seaton Beach: 2021 UK Passivhaus Awards video
Passive House Plus Magazine: Sea change — luxury passive scheme on the Devon coast - 12 January 2021
Passivhaus: the route to zero carbon?
---
Back to 2021 UK Passivhaus Awards
#PHTawards2021