Cranmer Road
Location: Cambridge, CB3
Completion Status: Complete 2019
Occupancy: Occupied since 2019
Architect: Allies and Morrison
Consultant: Max Fordham LLP (PH, MEP, Acoustics), Smith and Wallwork (Structural Engineers), LDA Design (Landscape Architect), Faithful & Gould (QS & PM)
Contractor: RG Carter
Client: King's College, Cambridge
Certification: Passivhaus
Certifier: WARM
Share this project:
People's Choice Winner in the 2021 UK Passivhaus Awards, Cranmer Road is a cutting edge student accommodation, spearheading Passivhaus development across Cambridge University. The scheme provides 59 new bedrooms across two buildings nestled into historic grounds within a conservation area.
Completed in 2019, King's College new student accommodation is in the West Cambridge Conservation Area. The brief aimed to significantly increase student accommodation, providing high-quality buildings whilst enhancing the students experience and wellbeing and reducing environmental impact; three objectives that the Passivhaus standard is assured to deliver.
Over the lifetime of the building, many students will inhabit these spaces, so a robust design approach was a primary consideration. The project also responds to the College's aims to contribute positively to the city's historic character while achieving growth and long-term value.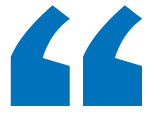 King's College is delighted with the Cranmer buildings, the quality design, construction, finish and energy effectiveness. From the start, the students were involved in the planning for low carbon yet comfortable buildings, and it is believed this has been achieved. The buildings were constructed to an exacting high standard yet are relatively simple in layout and ideal for study in quiet and well-insulated rooms.
Philip Isaac, Domus Bursar, King's College Cambridge
Villa Building

Stephen Taylor (Garden) Building






The Villa Building faces Cranmer Road, occupying a gap between existing buildings. It's scale, form and brick façade respond to the adjacent Arts and Crafts villas. The building is conceived as a 'shared house' providing 19 rooms with ground floor communal kitchen & shared bathrooms – an arrangement that resulted from close consultation with the graduate community.

The Stephen Taylor Building nestles into the back of the gardens parallel with Leckhampton Lane. Its elevational treatment, incorporating pre-cast concrete elements and terracotta, responds to West Cambridge's heritage of modernist architecture. This building consists of 40 studio-style en-suite bedrooms. A central Common room acts as the main activity hub, serving the whole site, opens out into the shared garden, while a colonnade overlooks an intimate courtyard garden.

TFA: 435m2

Form Factor: 2.4

No. occupants: 19

TFA: 1091m2

Form Factor: 2.4

No. occupants: 40
This scheme reinforces that Passivhaus projects can come in various shapes and sizes. The site allows favourable building orientation with the primary façades facing north or south to optimise solar gains with projecting horizontal shades over windows.
Key stats

Units: 59 single occupancy rooms (accross 2 buildings)

Construction: Mixed: Timber (CLT), Masonry

Heat Sources: Electric, point of use heaters

Construction costs: Undisclosed
Construction
As far as possible, the team tried not to innovate on the project and opted for conventional UK construction materials. The primary structure is Cross Laminated Timber (CLT) from KLH, using their standard products, so easily replicable. The material is durable, high-strength and lightweight, forms the airtightness line, and reduces the embodied carbon within the design. The number of trades delivering the airtightness line was minimised to the CLT and window installers. The construction sequence was detailed to allow early airtightness testing when the airtight envelope was fully accessible.
The heavyweight weather-skin is thermally separated and largely self-supporting to minimise thermal bridging. A mockup of a typical service riser and en-suite facilitated a review of buildability, fit, and tolerance before full construction.
Services design is lean and intended to minimise internal heat gains. Domestic hot water is provided by the instantaneous point of use electric water heaters, with wastewater heat recovery.
As well as conservation challenges, several protected trees limited the building footprints. Construction took place while the existing buildings remained in operation. One of the buildings' designs allows another floor to be added in future.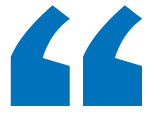 The College has a history of high-quality architecture, and the Cranmer Road student accommodation lives up to these standards. Using timber as the primary structure helped to limit the scheme's embodied carbon, while operational energy is kept low through Passivhaus. Electricity is the sole fuel source, which works well with the ongoing decarbonisation of the UK electricity grid.
Gwilym Still, Passivhaus Leader, Max Fordham
Measured performance
Understanding exactly how much energy the buildings used has been complicated by a global pandemic. Lightly occupied in March, data has been extrapolated from when the buildings were occupied based on monitoring from Jan 2020 - April 2020. It compares favourably with benchmark figures and is just within the monthly energy use for each domestic hot water, kitchens, lighting, plant, small power, and miscellaneous items was consistent during this period. For more detail please read the phase I submission slides. A BUS survey recieved mostly positive comfort feedback.
| | |
| --- | --- |
| Villa Building | Stephen Taylor Buiding |
| Airtightness: 0.16ach@50pa | Airtightness: 0.19ach@50pa |
| Thermal energy demand: 13.1kWh/m².yr | Thermal energy demand: 17 kWh/m².yr |
| Thermal energy load: 8.2 W/m² | Thermal energy load: 8.8 W/m² |
| Primary energy demand: 78 kWh/(m²a) | Primary energy demand: 73 kWh/(m²a) |
| | |
Lessons Learned
Make the active systems simple as possible. From the Post Occupancy Evaluation (PoE), we would change the heating controls and lighting controls –some of this has been done post-occupancy (lighting control), and some on the next generation of buildings for the same client (heating controls).

We must push lifecycle carbon considerations harder: the timber primary structure is low carbon, but there could be less concrete in the scheme.

The heating and domestic hot water systems are simple with minimal losses but do not allow for load shifting or ongoing improvements in heat pump technology which we would consider again.
Key team
Client: King's College, Cambridge

Architect: Allies & Morrison

PH, MEP, Acoustic Consultant: Max Fordham LLP

Contractor: RG Carter

Certifier: WARM

Structural Engineers: Smith & Wallwork

Landscape Architect: LDA Design

Project Manager: Faithful & Gould



King's College now joins a growing number of educational institutions who have adopted the Passivhaus standard in the UK, recognising the key benefits for the both students and staff both now, and for the future.
Unless otherwise stated, all images © Nick Guttridge
Further information
Cranmer Road Awards phase I submission slides
Cranmer Road: 2021 UK Passivhaus Awards video
Cranmer Road Student Accommodation
Architect's Journal: Allies and Morrison completes Passivhaus graduate housing in Cambridge - 13 May 2021
Passivhaus for Educational Buildings Campaign
---
Back to 2021 UK Passivhaus Awards
#PHTawards2021