Larch Corner Passivhaus
Location: Warwickshire, CV37
Completion Status: Completed June 2019
Occupancy: Occupied since April 2019
Architect: LEAP
Consultant: Alan Clarke
Contractor: Mac Eye Projects
Client: Private
Certification: Passivhaus June 2019
Certifier: Mead: Energy & Architectural Design
Share this project:
Small Projects Winner in the 2021 UK Passivhaus Awards, Larch Corner is a timber triumph. Matching Passivhaus levels of efficiency with low carbon materials, together with an Air Source Heat Pump & PV array, this rural detached home truly strives for net-zero aspirations.
As a celebration of the best modern timber engineering techniques, Larch Corner is a timber lover's paradise that is nestled into the heart of the English countryside. Designed by PHT member LEAP, the scheme has already been gaining attention & recognition at several other awards (see links under further information.)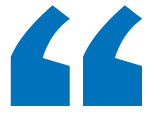 I love Larch Corner. It gives me a wonderfully quiet, calm and comfortable home that is extremely economical to run, and I really appreciate the superb daylight.
Mick Woolley, Client
Key Stats

TFA: 162.5m2

Form Factor: 3.9

No. Occupants: 1-3

Construction: Timber (CLT)

Heat Sources: Air Source Heat Pump (ASHP)

Costs: Undisclosed
Construction
Cellulose/timber products are utilised throughout, including using CLT as an internal finish. The light-filled, blonde wood interior, sheltered under deep window reveals and deep eaves. The 12.6 tonnes of wood fibre dampens the amplitude of daily temperature swings and extends the time lag of solar heat reaching internal surfaces.
Performance
Far from the ideal form factor of 3.9, this single-storey, many-cornered detached wooden wonder takes no shortcuts to achieve the right level of energy efficiency. Excellent u-values of the building fabric combined with an extraordinary level of airtightness keep the heating demand to just 14 kWh/m².yr. The Integration of a 9.3 kWp photovoltaic array means the house generates more energy than required. The ASHP did not escape some rodent damage which required remedial work within the first 12 months. For more details & commentary on monitoring results, view the Phase I submission slides.
| | |
| --- | --- |
| Wall: | CLT, wood fiber insulation, larch rainscreen. U-value: 0.092 W/m²K |
| Roof: | CLT, wood fiber insulation. U-value: 0.122 W/m²K |
| Floor: | Concrete, XPS. U-value: 0.101 W/m²K |
12 x more airtight than required by Passivhaus and 244 x more airtight than Building Regulations, Larch Corner is one of the UK's most airtight dwelling, with the equivalent leakage area fitting on a 1-penny coin.
Larch Corner is believed to be the most airtight house in the UK and the third most airtight house in the world. The record-breaking airtightness result of 0.047ach@50pa is a testament to the commitment of the team and their attention to detail. To accurately measure such a low-level air leakage, airtightness expert Paul Jennings of Aldas was compelled to recalibrate his fan, and ATTMA attended the test as an independent witness.
Embodied Carbon
The Passivhaus standard reduces a buildings carbon emissions to the bare minimum by slashing operational energy requirements. The next step to take us towards a net-zero carbon future is to pay attention to a building's embodied carbon - this project is a showcase of one way to achieve this.
The 3-bedroom single storey home has its origins in sustainably sourced timber – not only reducing emissions during processing and manufacture but curtailing carbon emissions during use. The adoption of an all-timber construction over more traditional masonry has resulted in a reduction in embodied carbon of 40%.
Lessons Learned
With good attention to detail, extreme levels of airtightness can be achieved with relatively little effort, though they may not be considered a practical 'target'.
Utilising CLT was driven by the client. Whilst CLT is quick to erect, on a project of this scale, timber I-beams are preferred as they make more efficient use of resources.
Getting hold of EPDs is time-consuming.
Obtaining In-Use energy data is tricky.
Tackling up-front carbon is difficult, even with timber-based products.
PHribbon now offers an easier way for designers to assess up-front carbon and will be adopted in future.
Renewables contribute significantly to up-front carbon emissions.
Further Information
Larch Corner: Phase I Submission Slides
Larch Corner: 2021 UK Passivhaus Awards video
Previous PHT story: Larch Corner Passivhaus: a timber triumph - 8 September 2019
Treehugger: Larch Corner is a Passivhaus wooden wonder that shows how we should be thinking about carbon - 20 June 2019
---
Back to 2021 UK Passivhaus Awards
#PHTawards2021