Cannock Mill Cohousing
Location: Colchester, Essex
Completion Status: Completed 2020
Occupancy: Occupied since December 2019
Architect: Anne Thorne Architects LLP
Consultant: Client-side Passivhaus designer: Junko Suetake/ Anne Thorne Architects LLP, Contractor-side Passivhaus designer: Etude, Thermal bridging calculations: Elemental Solutions, M&E Design: Alan Clarke
Contractor: Jerram Falkus Construction
Client: Cannock Mill Cohousing
Certification: 2019 & 2020, Passivhaus
Certifier: WARM
Share this project:
WINNER in the 2023 UK Passivhaus Awards residential new build category. Sharing is caring! This alternative housing development is combatting loneliness & climate action together.
Cannock Mill Cohousing has been a labour of love for the group who brought the project to fruition over many years. The project combines Passivhaus comfort and efficiency with shared community space and low carbon living. It is the second Passivhaus certified cohousing scheme in the UK following the success of Lancaster Cohousing.
The 23-home development is comprised of three separate Passivhaus certified buildings of 1-3 bedroom flats and houses:
5 house block
12 house block
6 flat block

A converted listed mill building is used as the 'common house' with a shared kitchen, laundry room and community space. There is shared garden as well as private outdoor space. The houses are designed to lifetime home's standards with a space for a future lift and wide staircases to accommodate a stairlift.
Key stats

Number of units: 23 (1-3 bed flats & houses)

Construction: Timber frame

Construction started: April 2018

Completed: 2020
Cohousing
Cannock Mill Cohousing is a mutually supportive community with some shared facilities, encouraging social contact and individual space in a community managed by themselves, the residents. All residents agree to the aims and objectives of cohousing, which includes a commitment to consultation and consensual decision making. The residents share many things including cars, ebikes, a 'library of things' and more.
Construction
| | |
| --- | --- |
| | |
| | |
U-values

Walls: Timber frame with Warmcel insulation

Flats: 0.092 W/m2K

Houses: 0.108 W/m2K

Floor: Reinforced concrete with phenolic insulation (flats)/ PIR insulation (houses)

Flats: 0.108 W/m2K

Houses:0.135 W/m2K

Roof: Timber frame with Warmcel insulation. Green roofs for houses.

Flats: 0.079 W/m2K

Houses 0.111 W/m2K
Building Performance
Predicted energy performance
| | | | | | |
| --- | --- | --- | --- | --- | --- |
| | Treated floor area | Form factor | Space heating | Heating load | Overheating risk |
| 5 house block | 655m2 | 2.63 | 15.3kWh/m².a | 10.44 W/m2 | 0% |
| 12 house block | 1200m2 | 2.33 | 10.6kWh/m².a | 10.2 W/m2 | 2% |
| 6 flat block | 316m2 | 3.53 | 14.3kWh/m².a | 10.2 W/m2 | 4% |
Measured energy performance
Averaged final airtightness tests and combined electricity & gas bills 2020.
Airtightness

0.6 ACH @ 50 Pa

5 house block

41.28 kWh/m².a

12 house block

40.85 kWh/m².a

6 flat block

65.51 kWh/m².a

All results fall within predicted performance in PHPP.
Challenges
Sloping site: The houses had to be designed into a 11 metre (from the top of the slope to the bottom) north facing slope. To ensure that the houses could be south facing and optimise solar gain the houses were designed 'upside-down' with the balconies and living rooms on the top floor.
Drainage: The scheme has a sustainable urban drainage system to prevent flooding from heavy rainfall. Rainwater from the project's deep green roofs is taken into temporary storage under the road, which then goes into the mill pond and on into the river.
Planning requirements: The planning department insisted on two and a half car parking spaces per unit, even though many of the residents do not have cars. For Passivhaus projects it is usually easier if garages are located outside the thermal envelope. However, for this project the most efficient option was to install them as garages within the thermal envelope. This was achieved by using very thermally efficient and airtight bifold doors for the garage space. The garage space is most commonly used by residents as studios or workshop spaces and there is a car club for shared cars.
"I'm now a total convert (to cohousing). They're doing many fantastic things on site and a strong sense of community is developing. They have a lot of people from different backgrounds and they're great at problem-solving together. What they have achieved is a triumph."

Junko Suetake, Passivhaus Designer working with Anne Thorne Architects
Further information
Previous PHT story: Progress for Cohousing striving for Passivhaus – 13 June 2016
Previous PHT story: Cohousing scheme gets green light for 23 Passivhaus homes – 11 August 2015
Previous PHT story: LoCo Cohousing gear up to build Colchester Passivhaus development – 29 July 2014
Anne Thorne Architects Cannock Mill Cohousing
Suetake Studio 2 Cannock Mill Cohousing
---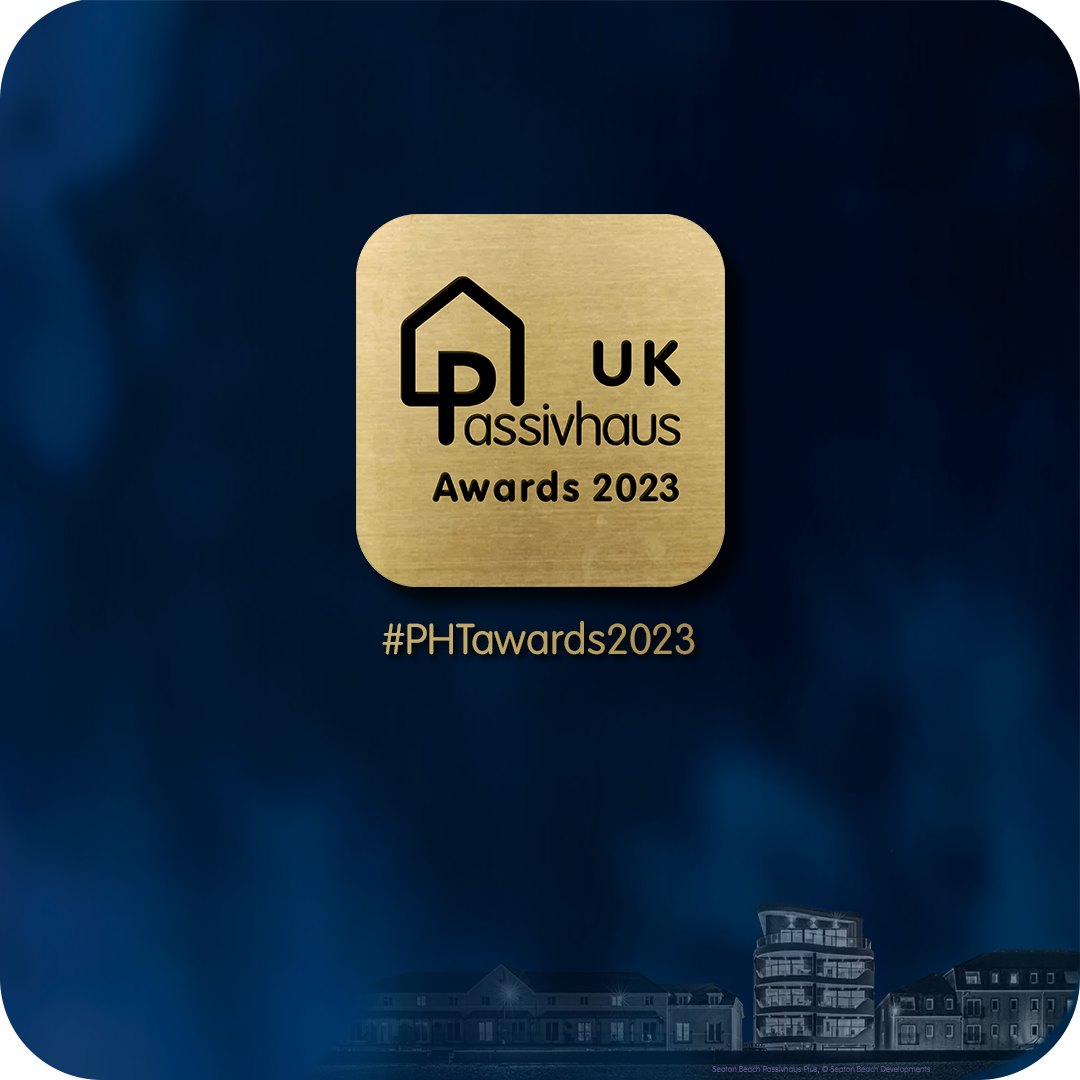 Back to 2023 UK Passivhaus Awards
#PHTawards2023