Mildmay Community Centre
Location: Islington, London
Completion Status: August 2011
Occupancy: Occupied
Architect: Bere:architects
Consultant: Alan Clarke - services engineer, Richard Whidborne - quantity surveyor, Conisbee - structural engineer, Green Building Store - heat recovery ventilation design,
Contractor: Buxton Building Contractors Ltd
Client: Mildmay Community Partnership
Certification: December 2011
Certifier: BRE
Share this project:
WINNER of the 2012 UK Passivhaus Awards Retrofit category. The Mildmay Community Centre, built circa 1890 as a generating station for London's tram network, is the first certified Passivhaus non-domestic retrofit in the UK. Rescued from dereliction in 1973 by the Mildmay Community Partnership, the community centre is located in one of London's most deprived areas and was in urgent need of total renovation, being un-insulated, inaccessible and only 60% usable. Redevelopment has substantially uplifted the surrounding area, with the building's bright white and grey render transforming the visual landscape of the estate and creating a welcoming hub for the community. Refurbishment has provided more usable space through efficient, internal re-planning, without increasing the building footprint and also on reducing overall energy consumption.
Feedback from initial monitoring indicates that the community centre is performing as well as predicted, consuming over 90% less total energy than previously over its first winter, and performing slightly better than design. It should be noted that these are preliminary results because the building is not yet fully occupied. The project promoted a fabric first approach, saving the brick walls and wrapping them in external insulation and replacing all windows with Passivhaus certified, triple glazed windows to ensure net heat gains even throughout winter. External, retractable louver blinds are designed to prevent overheating in summer. The building controls are simple and easily understood no bms system was required. The team has designed a robust system that is very intuitive for people to use.
With the building's energy demand dramatically reduced, renewable technologies for electricity and hot water demand became more significant as a proportion of the total energy consumption. An 18kWp photovoltaic array and solar thermal panel were installed to the main roof for electricity and hot water, whilst heat demand is provided via a ground source heat pump to supply heat to the low temperature internal radiator circuit. Two rainwater harvesting tanks collect 11,000 litres of rainwater for WC flushing and garden irrigation. Regulated emissions are reduced by using 100% low energy LED and fluorescent lighting controlled by PIR multi-sensors and photocell daylight sensor, micro bore hot water pipes to minimise standing pipe losses, insulation to all hot water pipe work, solar thermal hot water heating, external solar shading to control unwanted summer heat gains, turn-and-tilt windows and open able roof lights to facilitate secure summer purge ventilation.
The heat recovery ventilation (HRV) system reduces the risk of unregulated heat losses in winter (resulting from windows opened in cold weather to purge air) and in the main hall a fresh air boost is supplied when the CO2 sensors detect levels higher than 1500ppm ensuring excellent indoor air quality with low carbon dioxide levels, even when the hall is full of people. This is especially important for buildings used by children ensuring concentration and learning are not compromised by poor indoor air quality.
Measuring performance data
bere:architects were successful in their bid to the Technology Strategy Board Building Performance Evaluation programme and were awarded funding to monitor the Mayville Community Centre for two years post completion. This project presented an excellent opportunity to monitor energy use and evaluate the first certified non-domestic Passivhaus refurbishment of a medium sized building in the UK climate. The building has been monitored since November 2011.Following the Soft Landings programme, the study will document post hand-over support to building users, evaluate Passivhaus design and construction involving all members of the design and construction team, monitor and collate raw data of energy use and indoor air quality. The study will partner with BSRIA and industry experts to ensure that the broad benefits from working on this exemplar project are disseminated as lessons learnt throughout the industry.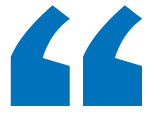 The Mayville Community Centre is an innovative and model project not only greatly improving the original building butdemonstrating how this common building typology, a medium sized Victorian solid masonry building,can be transformed to achieve energy consumption reductions to exceed current UK building regulationstandards, the lesser Passivhaus Enerphit standard and even the UK's 2019 targets for non-domesticbuildings, demonstrating how refurbishment rather than demolition is a viable and replicable solution."
PROJECT PRESENTATION - UK PASSIVHAUS AWARDS
---