Carrowbreck Meadow
Location: Carrowbreck, Norwich, NR6
Completion Status: Complete 10/2016 and Certified 09/2016
Occupancy: Occupied - first tenant moved in 11/2016
Architect: Hamson Barron Smith
Consultant: NPS (Planning, QS, PM, Structural and Civil) WARM (Certifier)
Contractor: R G Carter
Client: Broadland Growth Ltd
Certification: October 2016
Certifier: WARM
Share this project:
WINNER - 2018 UK Passivhaus Awards, Large Residential category. Carrowbreck Meadow is a development of 14 Passivhaus homes. The design response is a contemporary rendition of a Norfolk vernacular – defined by several references to the historic barn seen throughout the county.
A material pallet of white render, black stained timber cladding and either slate or plain red roof tiles also reflects the materials used in the adjacent Carrowbreck House. The properties have been carefully grouped so the development sits comfortably in its woodland setting. The positioning and orientation of the homes maximises the access to solar gain in winter and prevents over heating in summer.
43% of the development offers affordable homes. Carrowbreck Meadow has delivered an important benchmark for future developments by demonstrating best practice in the design, layout and construction of affordable units within housing developments. The proposal also demonstrates that in a period where affordable housing requirements are being challenged due to the introduction of the Community Infrastructure Levy and viability issues, the Council can deliver its own high quality housing developments which exceed affordable housing requirements and deliver sustainable buildings while still delivering profit.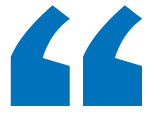 Achieving environmental excellence in everything we do is one of our key ambitions and I'm proud of this development. The homes will meet exceptionally high standards of energy efficiency making them much cheaper to run than the average house as well as good for the environment. Selling some of them on a shared equity basis will also help local people looking to get on the housing ladder. We intend this to be the start of development that Broadland Growth will undertake to provide top quality housing in Broadland.
Chairman of Broadland Growth Limited and Broadland District Council Leader, Andrew Proctor
Energy Performance
East and west orientated windows were kept to a minimum to prevent the risk of summer overheating. Passive solar shading is prioritised i.e. trees, brise soleil, deep window reveals and automatic MVHR summer bypass. Window size and orientation was carefully developed to ensure excellent internal natural daylighting, while minimising the risk of summer overheating. Glazing areas (excluding frames) as a percentage of the treated floor area averages across the site at 15%.
A secondary strategy of active shading supplements this with mechanically operated (but importantly user controlled) external venetian blinds. Along with limited use of night purge ventilation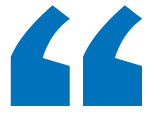 The air quality in the house is amazing…..we all now have amazingly wonderful sleeps at night which we believe is due to the air quality. The consistent temperature of this house is perfect.
Shared equity purchaser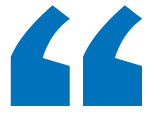 I was taken right away by the layout and in particular the thought of paying very little for a house that should be kept to a warm (by UK standards) 21C. Yesterday I received my first gas bill… So far, I'm very happy with the cost of heating.
New resident
Key Stats

TFA: Varies from 91.2 m2 for the smallest detached home – 180.7 m2 for the largest semi detached pairs

Form Factor Ratio: 3.7 average across the site, but varies by house type (from 3.1 – 4.3)

Construction: Hollow clay blocks with vapour open insulation, I-joist roof with warmcel, floated slab

Heat sources: Gas bolier & radiators.

3-7 occupants in each home

0 - 1% overheating average across the 14 plots.
The contractor, RG Cater, was keen to develop Passivhaus knowledge and skills through a site based construction rather than relying on a third party to deliver a kit of parts. Along with programmatic benefits, this lead to the decision to use an innovative clay block construction. Carrowbreck was one of the first UK projects to use 300mm precision-engineered Porotherm blocks, a fast, virtually dry construction. With its rapid daily output (30-40m2/man/day), this brought cost and timesaving benefits, while its thermal and acoustic efficiencies will bring further advantages for decades to come with a design life of over 150 years. The system used around 95% less water than traditional blockwork. The blocks achieve an A+ BRE Green Guide rating, with 30% of materials from alternative, recycled or secondary sources and are recyclable at end-of-life. With only around 2% waste provision for the blocks.
The blocks were combined with an external wall insulation, 'Baumit Open', an EPS insulation system that is permeable, allowing the walls to breath. Paired with lime plasters and MVHR it helps ensures perfect indoor humidity. The Baumit Open system and lime plasters are from the 'healthy living' product ranges successfully tested at the ECO Institute in Cologne in accordance with the strict guidelines of the Sentinel House Institute, making a real contribution to the quality of indoor air. The external render, also vapour open, is microscopically smooth, creating a self-cleaning surface important on this wooded site.
Unless otherwise stated, all images ©Jefferson Smith
Lessons Learned
Dedicate time to investigate external funding sources to support expansive monitoring. Post Occupancy Evaluation is being carried out across all 14 homes. However, due to financial pressures all the monitoring is being funded by Hamson Barron Smith and as such the enhanced web-based monitoring system is restricted to one home.
Collaboration has played a key role in the project through interdisciplinary early engagement at every level from planning through construction. Hamson Barron Smith were novated over to the contractor after completing all of the early design stages. This allowed for a seamless transition into the detailed technical design through a two-stage D&B contract, which proved very successful and resulted in the best value construction system for this site and supply chain being developed. The architects then maintained close supervision of the works on site with QA Passivhaus reports being regularly produced.
Key site and office based members of the project team attended the full Passivhaus Tradesperson Training. This meant that there was 100% buy into the Passivhaus elements of the project from the contracting team. RG Carter allowed additional management resource to the project to support achievement of the Passivhaus standards, with a designated Passivhaus champion and separate Air-tightness champion. The single point of airtightness responsibility worked very well, demonstrated by the first time air pressure test passes on every plot with zero rectification. These skills and knowledge were employed directly on the project and provide a skill bank to allow the contractor to deliver more energy efficient homes in the future.

The award-winning scheme has been recognised by several architecture and construction competitions including RIBA regional and national awards, Housing Design Awards, RTPI awards for planning excellence.
Further Information
Hamson Barron Smith Carrowbreck Meadow Monograph
2017 UK Passivhaus Conference presentation_Post Occupancy Evaluation
Passivhaus Rules_Building Magazine, March 2017
As a Passive Hub_Passive House Plus, June 2017
2015 UK Passivhaus Conference Presentation_How Norwich City Council is delivering large scale passivhaus developments
---
Back to the 2018 UK Passivhaus Awards