Passivhaus Mews II
Location: London, SE5
Completion Status: November 2017
Occupancy: March 2018
Architect: RDA Architects
Consultant: Green Building Store
Contractor: CLC Build
Client: Private
Certification: December 2017
Certifier: MEAD
Share this project:
Small project finalist in the 2018 UK Passivhaus Awards. Overcoming a tight budget, constricted access issues, & sudden changes to the team, this triumphant urban infill delivers a compact light-filled comfortable home.
The owner's brief was centered on comfort and ease of use, but through her profession as a Physio Therapist, it was clear that health was also very important; this made the Passivhaus approach an easy choice.
Passive Mews II accommodates three bedrooms, two bathrooms, a hydro-therapy pool and carport into the site of a double garage, at the back of the owner's old house - a typically drafty Georgian townhouse she was looking to downsize from.
Exploring the mews typology, the home maximises natural light, enhancing the internal living spaces to feel spacious and luxurious. Two 'lanterns' at the front and rear are dominant features. Internally, a clean and simple material palette was been chosen to contrast with the Client's antique furniture.
The overall design concept was to play on the industrial service nature of the mews lane, maintaining a subservient presence to the townhouse. Materials include a a combination of brick and steel that are softened with red cedar detailing.
Energy Performance
The house is designed to be simple in construction and in use, allowing for a simple build process with a tight budget and provides a stunning comfortable and familiar home for the owner. The main structure of the house is formed by wrapping an insulating structure (SIPS panels) with more insulation, whilst a conventional heating system and natural ventilation provide control to the indoor environment.
A low maintenance solution to comfort and ventilation was required. Other than the MVHR unit, the house is designed to have excellent natural ventilation. This is achieved twofold; a rooflight directly above the stair case provides stack ventilation, whilst front to back ventilation is also achieved on both levels. In addition to this, all rooms have generous opening windows, which can be locked in an open position for trickle ventilation.
4 PV panels on the roof provide an annual yield of just under 1,000kWh of energy. This mainly provides for heating the outdoor pool which is not within the building's thermal envelope and therefore not covered by the PHPP.
Key Stats

TFA: 83m2
Form Factor: 3.98
Construction: Structural Insulated Panels (SIPS)
Heat Sources: Gas boiler for underfloor heating
2 occupants
6% overheating
The unexpected insolvency of the first contractor had a dramatic effect on the project timescale, however from this unfortunate situation, the client's son set up a new construction firm to complete the house. The house represents a triumph over adversity and required a huge effort and close collaboration between RDA, the client and her son.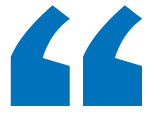 One of the most enjoyable features is the way the sunlight seems to permeate the whole house. Every room is flooded with light making it an absolute joy to be in. Quite simply, I love living here!
Passivhaus Mews II Occupant
Lessons Learned
Whilst the tight site could have been an issue, ultimately good material choice and a well planned construction programme meant this was easily overcome. The most challenging part of construction was having to dig up the single track road without closing it!

Having a novice contractor finish off the house however proved that you don't need special skills to work on a

Passivhaus

– you just need diligence and a good attitude. We deliberately designed the house to be simple, in construction and in use, which has paid off over time.
Further Information
Passivhaus Mews II project information
---
Back to 2018 UK Passivhaus Awards
---