Zetland Road
Location: Manchester
Completion Status: Completed mid 2018
Occupancy: The first of the 2 homes is on the market for private sale
Architect: Guy Taylor Associates
Consultant: ColdProof, Environmental Building Services; Certifier: MEAD
Contractor: Phillips Building Services
Client: Developer: Ecospheric
Certification: 2018
Certifier: MEAD
Share this project:
A pair of Victorian semi-detached houses in Zetland Road, Manchester, received EnerPHit Plus certification in November 2018 – the first in the UK to do so – and they did so in style.
Zetland Road, front facades.
Low energy retrofit navigates a quagmire of complex risk assessment & identifying cost-effective energy saving potentials, and that's before implementing the works begin! Even with the best intentions, it can be easy to cause more damage without a whole house approach and understanding of how the existing building fabric works.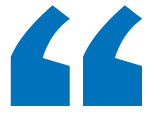 Period semi-detached properties represent a huge portion of our housing stock, yet they are one of the trickiest formats to upgrade. It's critical that planners, architects, and builders explore and define appropriate methods to tackle them. The existing UK housing stock of today will account for over 80% of the stock in 2050. New build solutions do not tackle this, it is sustainable retrofit that is critical to meeting the Government's 2050 greenhouse gas emission targets.
Kit Knowles, Ecospheric
With a keen developer's eye, PHT member Ecospheric has delivered the highest energy efficiency, without compromising on sought after period features, creating an exuberant retrofit that estate agents easily appreciate. Plush interiors sit happily with minimum house bills and maximum comfort – although this was not without a sizable budget.
The low energy demand for space heating achieved by high levels of insulation and airtightness is supplemented with an 11kW PV installation. In combination with A+++ rated appliances further reducing demand, this means that once occupied the houses should generate more energy than they consume - and the first to receive EnerPHit Plus certification in the UK.
Predicted Energy Performance
Actual artightness:

0.9 ACH

Annual heating demand:

12 kWh/m².yr

Heating load:

11 W/m²

PER demand:

Energy Demand: 43 kWh/m².yr

Renewable Energy Generation: 55 kWh/m².yr

One of the biggest challenges in modernising a period property to energy efficiency standards is the successful elimination of air leakage. This semi-detached pair achieved 0.9ACH on their airtightness test, comfortably within the target for EnerPHit certification – but at the time, there were still some final details yet to be completed on one of the houses. If a new airtightness test, planned for early next year, brings the houses under 0.6ACH, they will become the first certified Passivhaus Plus retrofits in Europe.
As well as the high energy-efficiency achievement, the project kept conservation and enhancement of the original late 19th century architecture at its heart. To preserve the Victorian brick façade, insulation had to be internal, while not trapping moisture in the building's fabric. The chosen solution was to turn it into a cavity wall with a new inner leaf built with timber i-joists, filled with blown cellulose. On other walls, which have been finished with render or timber cladding externally, the i-joist and cellulose system could be placed outside, minimising the loss of internal space. Resulting u-values of the walls range from 0.116 to 0.175 W/(m²K). I-joists and cellulose also insulate the floor and roof.
Key Stats

Original construction date: 1894

Treated Floor Area: 372m²

Construction: Upgrade of solid brick construction

Project cost: £1.75 million, including property / land purchase

Renovation start date: March 2016

Certification date: November 2018
Both homes are finished internally to the highest specification, avoiding the use of petrochemicals throughout the building fabric, favouring durable natural materials, and using touches designed to harmonise with the Victorian history and character of the buildings, such as plaster cornices and ceiling roses.
Windows were supplied by Ecospheric themselves, and built in Estonia by Viking Windows AS. They had to meet truly bespoke demands, not only combining the u-value, solar gain and airtightness requirements of a Passivhaus window with conservation-appropriate frame profiles, but even incorporating stained glass panels. At the rear, there's a more contemporary look – windows have minimal frames and are angled to optimise solar gain, with vertical timber cladding complementing the geometry.
Detailed obsessed Ecospheric led on all design & specification of the scheme.
Key Team
Developer: PHT member Ecospheric

Architect: Guy Taylor Associates

Energy Consultant: PHT member ColdProof

Solar Consultant: Environmental Building Services

Certifier: MEAD

The first of the two homes went on the market for private sale at the end of 2018. This pioneering project is a timely example of what can be achieved in upgrading the UK's existing housing stock to tackle climate breakdown.
All photos © Rick McCullagh
Further information
Zetland Road: 2021 UK Passivhaus Awards phase I submission slides
Previous PHT story: Passivhaus Powerhouses – 10 January 2018