Lark Rise
Location: Buckinghamshire
Completion Status: Completed October 2015
Occupancy: Occupied
Architect: bere:architects
Consultant: Alan Clarke, Green Buildng Store, Energelio, Darke and Taylor; Certifier: MEAD
Contractor: Sandwood
Client: Private
Certification: November 2017
Certifier: MEAD
Share this project:
Living in a large cold farmhouse, the owners needed little persuading of the merits of aiming for Passivhaus when building a guest house on their land. Lark Rise is an all-electric, two-bedroom guest house designed to Passivhaus Plus, producing at least twice as much energy in a year as it requires, while maintaining a very high level of comfort all year round. This new Passivhaus category supports a future scenario of a world where solely renewable energy sources are used, and to enable occupants to act as renewable energy prosumers, rather than just consumers. PHT member, bere:architects, aspire that the new build will demonstrate how to deliver the 'house as a power station' concept.
The detached guest home with a treated floor area (TFA) of approximately 175m2 can comfortably accommodate 4 persons, and is located on a north-west facing slope on the edge of the Chiltern Hills in Buckinghamshire. It was completed back in October 2015 and was monitored for two years post occupancy. It was certified in November 2017.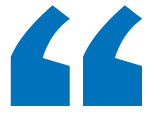 The main challenge was the planning requirement to maintain the openness of the site, which meant cutting the house into the slope of the land and partly burying it to keep its profile as low as possible. The client had strong ideas about the design of the house and to maintain the integrity of the vision, and the visual alignment of certain components, the architects had to rely on ultra-thin vacuum insulation in several areas.
The concept of the Autonomous House was proposed by Brenda and Robert Vale who published The Autonomous House in 1975, 'offering solutions to the problems of living in a way that does not despoil the earth.' The Vales proposed: 'a house that is independent of the mains services of gas, water, electricity and drainage, and uses instead the 'income' of sun, wind and rain to service itself and process its own waste.' The overall aim was to 'spend income, not capital.' Two years of monitoring at Lark Rise has shown that when battery storage is installed in 2018, this objective will be achievable. As such, Lark Rise demonstrates the potential for the UK government to drive policy initiatives that will save money that will otherwise be required for power stations to supply the alternative business-led scenario. Gentle nudging of market forces can provide a new focus for UK industry to facilitate a joined-up plan to enable the emerging microgrid vision to materialise smoothly – in short, to provide the stimuli needed to create a new Green Technology Revolution. This will be carried forward in our future work.
Justin Bere, Director, bere:architects
Key Stats

TFA: 175.41m2

Form Factor Ratio: 3.47

Location: Buckinghamshire

Start: June 2013

Completed: October 2015

Certified: November 2017
Construction
The building has a concrete basement substructure with timber frame superstructure. An electric air-source heat pump serves the underfloor heating, domestic hot water, and heat recovery ventilation.
Wall

Below ground: Concrete basement structure, exterior Foamed glass insulation. 0.118 W/(m2K)

Above ground: Prefabricated timber frame, with mineral wool insulation, and larch cladding. 0.107 W/(m2K)

Roof

Glulam box-beam ceiling, PIR insulation and multi-ply hot-melt membrane, extensive green roof. 0.074 W/(m2K)

Floor

Concrete slab and below-slab foamed glass insulation. 0.075 W/(m2K)

Windows & Doors (uninstalled)

Triple-glazed timber-framed windows & doors. Ug: 0.60 W/(m2K) Uf: 0.72 W/(m2K)
Performance
The building's performance is remarkable considering that the main façade is entirely glazed and faces north-west, limiting solar gains. It has a 12.4kWp PV array on its roof, and when 13kWh of battery storage is installed in Spring 2018, the house will become almost autonomous.
Electric submeters installed in the main distribution board monitor MVHR, power sockets, cooking, lighting and miscellaneous circuits. There is a submeter for the heat pump compressor and controls, and another for the boost heaters in the heat pump board and a main electricity meter and PV production meter.
Thermal Energy demand (≤15kWh/m2.yr)

Predicted 14.54 kWh/m2.yr

Actual 7.11 kWh/m2.yr

Thermal Energy load (≤10W/m2)

11W/m2

PER (Demand ≤45kWh/m2.yr)

(Generation ≥60kWh/m2.yr)

Renewable Energy Demand: 37kWh/m2.yr

Renewable Energy Generation: 79kWh/m2.yr

Airtightness n50 ACH@50pascals (≤0.6ach@50pascals)

0.41 ACH@50pascals
The prominant glazed north-west facade proves that a Passivhaus development need not consist of rows of south-facing homes, but can be planned according to the social or other requirements of a site.
Key Team
The scheme joins a small group of certified UK Passivhaus Plus projects pushing the frontiers of building energy performance with carbon lite renewables. Key technical lessons relating to Lark Rise's high performance and potential autonomy are widely applicable to all sectors of housing where the objective is to make an intelligent, long term investment.
Unless otherwise stated, all images ©bere:architects
Further Information
The new Passivhaus classes - Passipedia
PHT Guidance - Claiming the Passivhaus Standard
---