Norwich progresses Passivhaus plans with approvals.
Hansard Close - 10 Passivhaus flats, and Three Score - 112 Passivhaus homes, are both residential developments that have been granted planning permission.
Planning was granted in May 2015 for Three Score which is set to become one of the largest Passivhaus housing schemes in the UK to be delivered by Barron and Smith Development for Norwich City Council.
172 low energy homes in total.
112 aiming for Passivhaus standard.
60 to be built to Code for Sustainable Homes level 4.
57 homes will account for social housing.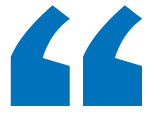 This will be a ground-breaking scheme that combines architectural flair and the highest standards of sustainability in order to deliver an increase in private and social housing in the city.
Benedict Binns, Associate Director for Barron and Smith Development
Recently granted planning permission in August 2015. The scheme at Hasard Close will provide much needed new affordable housing provision in the city and replace unused dilapidated council buildings. A slice through the site provides a pedestrian link to a pocket park to the south and creates two buildings containing 10 affordable Passivhaus flats:
One block of 4 units including 2 wheelchair flats at the rear of the site.
One three storey corner block of 6 units to the main street.



The main buildings are faced with red brick and two tone mortar. The two mortar colours model the elevations and reference the distinct colour changes seen on brickwork repairs found on historic buildings within the city, hinting at a former life of the building.
Both schemes are being designed by Barron and Smith Architects and project managed by Barron and Smith Developments for Norwich City Council on behalf of NPS Norwich.
Further information
Previous PHT Story: Norwich sets sights on UK Passivhaus capital! – 28 May 2015
Previous PHT Story: Fabric First framework for Passivhaus projects in Norwich – 30 April 2015
27th August 2015
---