Hen House sets sights on Passivhaus certification
The proposed 140m2 two-storey dwelling carved into the hillside has recently won planning permission. The new-build, designed by PHT member Paul Testa Architecture, overcomes a difficult site responding with modern sustainable design, maximising views and natural light in the interior spaces whilst not compromising on energy-efficiency or beautiful detail.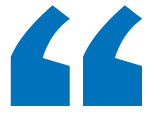 The site is a tough one; it's a steep, wooded plot; a large proportion of the site area is covered by a tree protection order for the woodland's landscape value and there are significant overlooking issues into or from the existing dwelling dependent on where a new building is sited.
Paul Testa, Director, Paul Testa Architecture
The proposed new house is positioned on the lower portion of the site in the spot where the hens currently live, and where the project name was derived from. The dark masonry plinth is juxtaposed with a lightweight wrapping timber top storey. The slim building is oriented towards the west and the amazing views, with minimal windows to the north and south.
Having visited a handful of completed projects on the Passivhaus open days the clients, who were interested in investing in a sustainable home, bought into the process, and a fully functioning Passivhaus is now the target for a £200,000 budget.
Key Team
Architect: Paul Testa Architecture
Planning consultant: Susan Crowley Associates
Structural engineer: Jon Carr Structural Design
M&E consultant: MVHR by green building store
Further Information
16th February 2016
---