Marsh Flatts Farm aims for Passivhaus Plus certification
Work is underway on the construction of a private new-build dwelling on the site of an old farmhouse in rural Derbyshire. The building is being constructed from a combination of cavity wall masonry and SIPs panels, and is aiming for Passivhaus Plus certification.

Visualisation of building from NW aspect - Image credit: Justin Smith Architects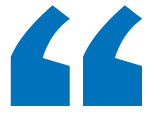 The single biggest surprise was the difficulty in finding a suitable contractor. I'd assumed there would be plenty of local builders looking for a project where they could learn all the low-energy building skills they'd be able to charge a premium for on future projects, but that simply wasn't the case. Out of 10 requests for quotation there were only 2 viable responses, and only the chosen contractor had experience of achieving Passivhaus levels of airtightness."
David Brooke, Client
West elevation -

Image credit: Marsh Flatts Farm Self Build Diary

Construction of the building is expected to be completed by July 2016. The client David Brooke has an excellent blog detailing key stages of the build process. Find out more at: www.marshflattsfarm.org.uk/wordpress.
The video below from Justin Smith Architects gives an insight into the site constraints and the design process, and how the form of the building has been designed to reflect the agricultrual aesthetics.


Marsh Flatts Farm - Creative Design Process -

Video credit: Justin Smith Architects

Key team:

Further information:
Marsh Flatts Farm Self Build Diary
29th March 2016
---