Bristol convinced by benefits of building to Passivhaus
Bristol City Council's Housing Delivery are currently undertaking a programme of New Build Council Homes across the city, on small infill or former garage sites. The aim is to reduce bills for future tenants by using a "fabric first" approach with excellent thermal insulation. The city was awarded European Green Capital in 2015, and it appears the Council is following in the steps of Norwich and Exeter local authorities by embracing the benefits of building to Passivhaus.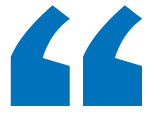 These new Council homes, amongst the first for decades in Bristol, will provide much needed and highly efficient family homes – fit for a European Green Capital. Very few new homes are built to this energy standard in the UK and they certainly set the bar higher for Bristol developments. This is the first time the council has built Passivhaus properties using our own resources and I much look forward to seeing the finished results.
George Ferguson, Mayor of Bristol City
The initial programme to deliver over 1000 new homes over a 10 to 15-year period, is currently under review, due to funding restrictions and rent reductions. However, 18 sites are being taken forward for development and 8 of those sites are currently being considered for construction using the Passivhaus methodology.
3 brownfield sites start on site on the 4th April (2016) in the Henbury and Brentry area creating a total of 20 new units:
Peverell Drive – 9 x 1-bed flats,

Satchfield Crescent – 8 x 1-bed flats

Chakeshill Drive 3x 2-bed bungalows

Artists render of new green homes: Emmett Russell Architects

Local contractor Melhuish and Saunders have been appointed on the scheme. It is the first Passivhaus project they have undertaken, and they are hopeful it is a viable solution to reduce carbon emissions while combating the growing issue of providing necessary houses.
Key Team

Client: Bristol City Council
Architect: Emmett Russell Architects
Main Contractor: Melhuish and Saunders
Certifier: WARM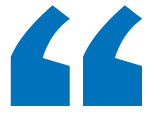 They will be exemplary buildings built to Passivhaus standard, a 'fabric first' approach that provides the most rigorous of all building energy standards. As Passivhaus dwellings they are designed to minimise any heating requirement whilst providing excellent levels of comfort and indoor air quality. Typically annual fuel use for heating a Passivhaus will be one tenth that of an average home. For the tenants this will mean low energy bills, for the environment this means minimising carbon emissions.
Tom Russell, Emmett Russell Architects
PHT member Gale & Snowden are architects on a further 5 sites are in the Lawrence Weston area, creating approximately 23 units, with works anticipated to start at the beginning of May (2016).
Deansmead depot 5 x 2-bed house

Deansmead 4 x 3 bed and 2 x 4-bed house

Merebank 3 x 1bed flat

Lawrence Weston Road 4 x 2-bed bungalow

Chapel Lane 5 x 2-bed bungalows

Building elevation. Image credit: Gale & Snowden.
Key Team
A further 5 sites are at the early design stages and the feasibility of aiming for Passivhaus is being considered by Bristol City Council.
Further Information
Previous PHT story: Bristol City Council strive for Passivhaus Plus with 25 new homes - 26 Oct 2015.
12th April 2016
---