Passivhaus additions to St. Johns Almhouses
The St. John's Almshouse project comprises 18 new flats within two Passivhaus certified buildings set within an extensive landscaping scheme in the grounds of the existing Lichfield Grade I listed Almshouses.
The Almshouses provide sheltered accommodation, or more specifically, 'independent living for older people, with neighbourly support and care'. This social aspect is key to the design of the new apartments; arranged around a communal courtyard with an oak framed pavilion at its heart, the scheme seeks to reinforce the sense of community established over centuries at St. John's.
The main client objectives were to provide the highest quality environment for the residents, and to reflect the ingenuity of the 15th century listed buildings which were groundbreaking in their day. To this end the new buildings were designed to Passivhaus standards, utilising high quality traditional materials with contemporary design and detailing. The material palette includes hand made bricks, clay plain roof tiles, copper cladding and green oak framing.
Site plan, NTS.
The Local Planning Authority and Historic England were heavily involved in the pre-planning development of the scheme. This helped to ensure a suitable architectural response, mitigating the impact of the building as seen from the adjacent Birmingham Road, minimising tree removal, and enhancing bio-diversity.
Construction began in July 2015 and the project finally handed over in August 2017. Delays included the discovery of 48 medieval skeletons during excavations, and the original contractor going into administration.
Construction
The two buildings adopt the same construction specification of cavity walls with full-fill mineral wool insulation & basalt wall ties. Internal wet plaster provides the airtightness layer. Roofs comprise airtight OSB to the underside of timber trussed rafters with insulation at ceiling level. In-situ concrete ground floor and precast concrete upper floors add thermal mass to the buildings as well as ensuring robust fire and acoustic performance. Nordan LINEA tilt & turn windows & Nordan NTech Passive doors ensure high performance of components.
| | | |
| --- | --- | --- |
| | Block 1 | Block 2 |
| No. Units | 14 units | 4 units |
| No. Storey | 3 storey | 2 storey |
| Cavity width | 170mm | 200mm |
| Form Factor Ratio | 2.09 | 3.06 |
| Actual Airtightness (≤0.6ach@50pascals) | 0.48 ACH @50Pa | 0.56 ACH @50Pa |
| Predicted Primary Energy (PE ≤120kWh/m2.yr) | 86 kWh/m2/yr | 117 kWh/m2/yr |
| Predicted Thermal Energy (≤15kWh/m2.yr) | 9 kWh/m2/yr | 10 kWh/m2/yr |

The scheme has a centralised gas boiler that provides domestic hot water and heating. The larger block has a centralised MVHR plant. Individual MVHR units are utilised in the smaller block. Roof overhangs over the balconies provide the required shading during summer.
Key Stats

TFA: 1057m2

Construction: Masonry cavity wall

Number of units: 18 flats (housed in 2 buildings)

Date occupied: August 2017

Date certified: July 2017



The apartments are all designed around generous entrance halls with open plan kitchen / living spaces and spacious bedrooms. Each is accessible by and has been sized to accommodate wheelchairs. Raised beds have been incorporated in the landscape design to encourage all residents to participate in the growing and sharing of food, and to socialise and support their neighbours.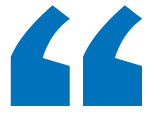 We are delighted with how harmoniously our new buildings sit within their environment, blending seamlessly with our Grade 1 listed building and feel certain that the high levels of workmanship required by Passivhaus, will ensure that these buildings benefit future generations. We believe that the new almshouses are an exemplar project of how older people's lives can be fulfilled and enriched by their surroundings, allowing them to fully access and contribute to their community. Feedback from residents, as they settle into their new homes at St John's, indicates that they are delighted with their new homes, as one resident enthusiastically said, 'It's like living in paradise'!
Kathryn Duncan Brown, Chairman of Trustees at St John's Lichfield
Key Team
Client: The Trustees of St John's Hospital, Lichfield
Architect: KKE Architects
Passivhaus & M&E Consultants: Sarah Price, Design Buro (NB: Encraft Ltd delivered this service at the time, but the Building Physics team from Encraft have since moved to Design Buro).
NO main contractor – Paragon went into administration a few months after starting onsite.
Management contracting: Jim Clay, Oldminster Properties
Client Agent and QS: Greenwood Projects, Lichfield
Air tightness testing: Paul Jennings, Design Buro. (NB: Encraft delivered this service at the time, but the Building Physics team from Encraft have since moved to Design Buro).
Airtightness coordinator: Mike Neate, Ecological Design and Construction, eco-dc.co.uk
Structural Engineer: Mark Brock Consulting Engineers
Certifier: MEAD
All images, unless otherwise stated KKE Architects
Further Information
Previous PHT story: Lichfield's historic St John's begins Passivhaus development – 28 August 2015
27th March 2018
---