UK Passivhaus reaches 1000
The Passivhaus Trust is delighted to announce that the number of certified Passivhaus units in the UK has topped 1000 - with at least as many again in the pipeline.

The Trust is UK affiliate of the Passivhaus Institute, and was established just eight years ago, when Passivhaus was still very new to the UK. The rapid adoption of the standard in a few short years demonstrates a national demand for buildings that perform, the Trust says.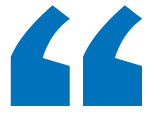 This impressive growth in Passivhaus numbers shows there is a genuine appetite for buildings that deliver top performance - not just on paper, but in the finished building too. It also proves that contrary to widespread impressions, the UK construction industry really can deliver quality buildings when challenged to do so.
Jon Bootland, CEO, Passivhaus Trust
Back in 2009 Y Foel Passivhaus, a detached rural self-build in Wales, became the first UK building to be certified to the Passivhaus Standard. Fast-forward to 2018 and we now not only see hundreds of Passivhaus dwellings in all kinds of tenures, but also Passivhaus schools and university buildings, offices – and even a Passivhaus church.
The 1000 units include both new buildings and buildings retrofitted to the EnerPHit standard – which is based on similar design and testing criteria. These contrasting projects show how the Passivhaus standard can be applied to any kind of building, for all sorts of client, and can help satisfy a range of priorities.
The three Passivhaus projects achieving certification closest to the 1000-unit milestone this summer were:
| | | |
| --- | --- | --- |
| | | |
| Primrose Park | Wereham Village Hall | Old Forge Cottage |
Primrose Park, Plymouth
72 homes for affordable rent and shared ownership, the largest certified Passivhaus residential project in the UK to date (Sept. 2018.)
For Plymouth Community Homes (PHC) the first goal at Primrose Park was to offer affordability to their residents. As John Clark, Chief Executive, explained: "PCH is committed to providing affordable homes for the city and is proud of the fact that their unique design means lower fuel bills."
PHC are not the only landlords exploring Passivhaus. Social housing providers are driving growth of the Standard in larger multi-unit developments, which is helping to prove the viability of Passivhaus at scale, and into mainstream construction. Over 750 Passivhaus social housing units have been completed to date, and there are many more in development such as Agar Grove, a 500 home London estate regeneration, & Goldsmith Street in Norwich, a development of over 100 homes offering 100% social housing. More and more social landlords are recognising the benefit of a reliable performance standard as a way to lift their tenants out of fuel poverty. Passivhaus ensures comfortable, healthy homes and low running costs.
Tenants in fuel poverty may suffer ill-health, damp, condensation and mould, which in turn means properties need frequent maintenance repairs and redecoration. They are also more likely to fall into rent arrears. Passivhaus eliminates these problems, benefitting residents, and making life easier for landlords at the same time.
The Primrose Park development also demonstrates that while the tough quality assurance involved in building a certified Passivhaus may sound daunting, with a committed approach, and the right advice, a contractor can succeed first time.
Wereham Village Hall, Norfolk
A multi-use community building in a Norfolk village, finished in locally distinctive timber, brick and flint
Low running costs are also important to community and charity groups, who need to run financially stable facilities to benefit as many users as possible within their communities.
At Wereham Village Hall, architect Chris Parsons of PHT member, Parsons Whittley Architects explained that his clients were keen to ensure a sustainable building too. "They felt that Passivhaus would ensure an efficient building that significantly reduced operational energy, whilst delivering very high comfort standards across a range of uses."

Wereham village hall also shows that the Passivhaus is no obstacle to meeting the planning requirements of a conservation area: "The Passivhaus design constraint did not impinge on the aesthetic or material choices, and the building has been well received by the community," Chris Parsons said.
Old Forge Cottage, Leeds
A self-build Passivhaus home in rural Leeds overcoming strict planning regulations by adopting a traditional stone cottage aesthetic
Old Forge Cottage, with its cavity wall construction & trussed roof, is a perfect example of the versatility of the Passivhaus Standard. The traditional appearance resulted from the strict planning requirements – but occupant comfort and energy efficiency have not been compromised.
Renewable energy consultant Stephen Cirell, owner of the Old Forge did not want to rely on energy from fossil fuels in his new house, so included an air source heat pump, solar PV and a Tesla Powerwall 2 battery. However, he says: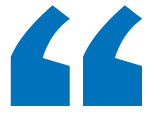 Whilst I wanted renewables, I knew it was the fabric and construction of the building that would deliver the essential elements of the project - the Passivhaus standard did not disappoint. Even with the extraordinarily warm summer, I have been experiencing the luxury of trouble-free comfort - in an exceptionally well-built home, and all with minimal impact on the environment.
Stephen Cirell, owner of the Old Forge
The Passivhaus standard focuses on providing guaranteed comfort and an excellent indoor environment all year round, while using minimal amounts of energy. Careful design, high-performance components, and controlled ventilation work together to deliver these results. The distinctive feature of the standard is rigorous quality assurance: "Certified Passivhaus buildings deliver on their promises – the performance gap disappears," Jon Bootland explains.

All shapes and sizes
Discover more Passivhaus buildings in all shapes and sizes at the 2018 UK Passivhaus Awards Ceremony, taking place at London Build this October. Hear about urban and rural self builds, multi-home developments and commercial enterprises built with all kinds of construction methods. All the case studies will have one thing in common - boastful building performance guaranteed by Passivhaus certification. You can also visit a Passivhaus near you this November at the 2018 Passivhaus Open Days - A free to attend international knowledge sharing event that sees hundreds of Passivhaus projects open their doors to the public.
Further Information
Passivhaus & the road to zero carbon
International Passivhaus database
28th September 2018
---