Cannock Mill Cohousing nears completion
Nearly a decade since its first conception, a cohousing project of 23 homes at Cannock Mill in Colchester is nearing completion. Members of the group are now planning planting for their gardens, and looking forward to moving in to their new homes.
Designed by PHT member Anne Thorne Architects, the scheme sits naturally within its wooded valley setting. The three contemporary terraces of new houses make a visually comfortable and interesting transition, via two progressively lower timber-clad, metal-roofed blocks of flats, to the original mill building.
The Grade II listed Cannock Mill is the heart of the scheme. A mill has stood on the site since 1611, and the current building dates from 1845. Appropriately, this will be the 'common house' for the group – a core concept in cohousing, such spaces allow for the community to come together and truly share facilities. The ground floor will contain two guest rooms to allow members who live in one of the smaller units the ability to host visitors, as well as a much-in-demand workshop type space in the old lean-to. The middle floor houses the common dining area and semi-commercial kitchen. The top floor, open to the rafters, is a gathering space in the best sense.
It's visually separated from the new flats next door by a fully glazed connection to a lift shaft – the whole development is designed to Lifetime Homes standard, anticipating any current or future access requirements.
Team

Client: Cannock Mill Cohousing Colchester
Architect: Anne Thorne Architects
Contractor: Jerram Falkus Construction
M&E engineer: Alan Clarke
Timber frame: White Haus

Key stats

Houses: 17 (2-bed and 3-bed)
Flats: 6 (1-bed and 2-bed)
Construction: Timber frame
Planning permission received: August 2015
Construction start date: 2017
Close collaboration between architect and client led to the decision to build to Passivhaus standard, and Anne Thorne will be talking about the project as an exemplary community scheme that approaches zero carbon at this year's UK Passivhaus Conference, Passivhaus and the road to zero carbon. Join us on 13 November in Leeds to learn more.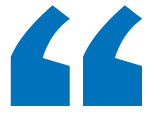 We adopted the Passivhaus standard to meet CMCC's core aim to keep our carbon footprint as light as possible. There are two fundamental reasons for this: firstly, we care about the environment and wish to leave planet Earth intact for our children and grandchildren; secondly, we don't want to be paying high energy bills.
Jane Blackburn, CMCC Building Group (Cannock Mill Cohousing Colchester)
What is cohousing?
Cohousing is co-designed with intentional communities

Cohousing includes the provision of both private and common facilities, providing a balance between privacy and community

Cohousing is of a size and scale to support community dynamics for easy informal communal contact
Cohousing embeds collective resident control and stewardship into its legal form and decision making
Cohousing communities are inclusive and part of the wider community
Landscaping includes restoration of the Mill Pond to serve the dual purpose of water management, on a site with difficult ground water conditions - the north facing slope,composed of clay and water-bearing gravel strata, drops 11 metres across the site - as well as providing an attractive central feature. There may well be wild swimming.
PHT member White Haus have supplied the timber cassette structure, filled with cellulose insulation, and PHT member Alan Clarke is in charge of the MVHR and other services.
One home is still available – a three-bedroom terraced house with integral garage. The open plan kitchen / dining / living room is on the top floor, offering egress on to a balcony with views to the south over the communal garden and kitchen garden plots.
And the group has just received planning permission to convert Cannock Mill House, a large Victorian house that sits in a corner of the Cannock Mill plot, into flats, creating three more homes, to be as close as physically possible to EnerPHit standard. So if you are interested in joining the community, contact the group to find out more.
Passivhaus Case Study
To hear more about this Passivhaus CoHousing scheme join us on 13 November in Leeds. Cannock Mill is a keynote case study alongside a range of Passivhaus schemes from social housing developments to Passivhaus cathedrals! Debate solutions to Passivhaus and the road to zero carbon.
Further information
Passivhaus and the road to zero carbon
Previous PHT story: Progress for Cohousing striving for Passivhaus – 13 June 2016
Previous PHT story: Cohousing scheme gets green light for 23 Passivhaus homes – 11 August 2015
Previous PHT story: LoCo Cohousing gear up to build Colchester Passivhaus development – 29 July 2014
1st October 2018
---