Industry framework for net zero carbon buildings
The Passivhaus Trust are one of several Task Group Supporters who participate in informing the development of a framework for the UK construction and property industry to transition new and existing buildings to becoming net zero carbon by 2050, in line with the ambitions of the Paris Climate Agreement.
The new framework, published in April 2019, offers guidance for developers, owners and occupiers targeting net zero carbon buildings, setting out key principles to follow and outlining how such a claim should be measured and evidenced.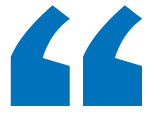 The Passivhaus Trust are pleased to have been involved with the development of this framework which brings some much needed clarity to how we move forward to a Zero Carbon future. Crucially, the framework re-emphasises the fact that the first principle in achieving a zero carbon building is to make the fabric highly efficient – once you've achieve that, everything else becomes easier!
John Palmer, Research & Policy Director at Passivhaus Trust
The report is a starting point and over the next ten years the scope and ambition of the framework will be increased to encourage greater action. In the short-term, additional requirements will be introduced to challenge the industry, including minimum energy efficiency targets and limits on the use of offsets. In the longer term, embodied energy and operational energy will be integrated into a broader approach for net zero whole life carbon, covering all the emissions associated with the construction, operation, maintenance and demolition of a building.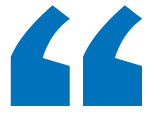 The urgency of tackling climate change means that businesses must work together to drive down emissions as fast as possible. But this requires a shared vision for what needs to be achieved and the action that needs to be taken. This framework is intended as a catalyst for the construction and property to build consensus on the low carbon transition and start to work towards consistent and ambitious outcomes. It is the first step on a journey towards ensuring all of our buildings are fit for the future.
Richard Twinn, Senior Policy Advisor at UKGBC
The Trust believe that Passivhaus can offer a robust solution to meeting net zero carbon targets as outlined in our 2019 Zero Carbon paper.
Explore how we can deliver low energy Passivhaus buildings at the mass scale required to advance decarbonisation in the built environment at a transformative pace on the 29th October at the 2019 UK Passivhaus Conference focused on Mainstreaming Passivhaus by 2030.
Further Information
UKGBC framework for net zero carbon buildings
Mainstreaming Passivhaus by 2030
---
2nd May 2019
---