The Walled Garden
A historic Georgian high garden wall was the starting point for this stunning certified Passivhaus in Devon, which won planning permission under the 'exceptional design' clause of the NPPF (National Planning Policy Framework) – Paragraph 55 (now 79). Not only is it beautiful, this single storey home produces as much as 40% more energy, using renewable sources, than it needs.
Extending at 90 degrees from the original wall, a new brick wall makes the façade of the single-storey house. An open honeycomb brick bond pattern at each end of the facade shelters terraces behind, and a modest doorway at the centre leads into the house itself. A glazed courtyard makes the heart of the home, with living spaces surrounding it. The material palette inside is tactile and textured: reclaimed terracotta, rough sawn oak and clay plaster ensure that internally the building feels connected to the garden that inspired it - now planted with birches, acers, espaliered hornbeam, and much more.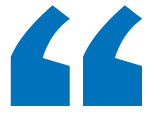 We proposed a high-performance energy efficient building for the Parapragh 55/79 submission, and Passivhaus gave us a benchmark to hit and a standard to achieve that could be measured and understood by everyone involved. The project didn't start off to be a Passivhaus, but as the design of the scheme evolved, it felt like the right thing to do.
McLean Quinlan
Exceptional design is not only about aesthetics, but also performance and comfort. Of course, as a Passivhaus, the house is highly energy efficient. Constructed in SIPS panels with EPS insulation, the build achieves a u-value for the walls of 0.11w/m²k. Josko triple-glazed windows, with a high proportion of glazing to frame, achieve a Uw value of 0.61w/m²k. This is the first certified Passivhaus for the architects, PHT members McLean Quinlan, but they'll be applying Passivvhaus principles for all their projects from now on.
Key Facts
Start date on-site: October 2017
Certified: April 2019
TFA: 356m²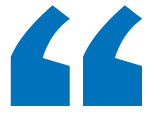 We chose McLean Quinlan partly because their practice is focused on individual homes, but mostly because we very much liked their simple but elegant design approach and their use of a limited palette of natural materials. It was our first experience of working directly with architects to build our own home and they made it very straightforward and creative for us. We were made to feel very much a part of the design team"

Client
Measured performance
Certified in April 2019, the house has now gathered a year's worth of performance data, using Solaredge monitoring and stats kept by various devices. With its air source heat pump, photovoltaic panels and battery storage, the house produces 40% more energy than it uses. Over the first year, 7.5 MWh of energy was consumed, of which 4.95 was self-generated and used directly or via the battery, and 2.55 imported from the grid. The total solar generation was 10.45 MWh, of which 4.45 was exported to the grid.
Everything is electric, including a private borehole water supply and private sewage plant, and the net electricity bill was zero for the year, even with the final low feed-in tariff. In July-Sept 2019, the house consumed just 60kWh while the panels generated 3500kWh from the sun. It's so efficient that the owners were asked to send their energy suppliers a photo of the feed-in meter to prove that the numbers were correct!
Key Team

Architects: McLean Quinlan

Contractors: Goulden and Sons

Structural Engineers: Tribus, Airey and Coles

Consultants: WARM

Certifier: Etude




Energy performance

Thermal energy demand (≤15): 13 kWh/m².yr

Thermal energy load (≤10): 9.6 kWh/m².yr

Primary energy demand (≤135): 66 kWh/m².yr

Primary energy renewable demand: 26 kWh/m².yr

Primary energy renewable generation: 30 kWh/m².yr

Airtightness (≤0.6): 0.56 ACH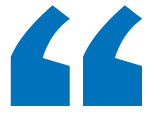 We are energy positive, with power generated exceeding power consumed by 40%, and CO2 negative. In the summer months the house generated 3,500kwh of electricity whilst only using 60kwh, with the remaining power fed back into the grid"

Client
Portraits of a Passivhaus
As one of the conditions of planning, the project was required to document its progress, and together with the evidence requirements for Passivhaus certification, this means that the clients have amassed a wealth of images of every stage of the process. The house and its developing garden are clearly inspiring subjects for the keen photographer whose home it is: lots more pictures are available to browse on Flickr.
All images courtesy McLean Quinlan
Further information
8th March 2020
---
---