Could this be the largest Passivhaus Student Accommodation in the world?
The University of the West of England (UWE) have an audacious mega masterplan underway. Covering approximately 65,000m2 and providing 2250 new student residences, this phased development would become the largest Passivhaus student accommodation in the world. The scheme will start on site in 2021 with the first phase completed by the 2023 academic year.
Designed by PHT members Stride Treglown Architects and QODA Consulting, the new accommodation will be carbon neutral, in line with the University's '2030 strategy'. With over £300 million invested in infrastructure, buildings and facilities across all Campuses, UWE Bristol is creating a place for learning that is innovative, ambitious, connected, enabling and inclusive.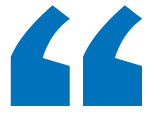 UWE Bristol are delighted to be working with Stride Treglown to deliver a major 2,000 bed development of student accommodation on our main Frenchay Campus. This will enable us to meet our clear commitment to make high quality purpose-built university accommodation available to all of our first-year students. The project will be built to the highest 'Passivhaus' sustainability standards – a first nationally for a development of this scale and a key step on our ambition as a University to be carbon neutral by 2030.
Martin Boddy, UWE Pro Vice-Chancellor
PHT member QODA consulting are acting as Passivhaus consultants as part of the design team, alongside Stride Treglown Architects. QODA plan to incorporate Passivhaus as a key stepping-stone to meet the 2030 zero carbon target. Size isn't everything but demonstrating that large projects can have high climate action ambitions is crucial. The next largest certified Passivhaus student accommodation currently listed is 'The House' at Cornell Tech in New York.
Key Team
Discover more about the gargantuan plans at the UK Passivhaus Conference on 04 November. The architect & Passivhaus consultant share a design perspective and what to look for when designing with the Standard at scale.
Further Information
New student accommodation build proposal
2,000 New Passivhaus Student Residences
2020 UK Passivhaus Conference: A Healthy & Green Future
16th October 2020
---