Modular Passivhaus Prefab to help the homeless
Ambitious plans have been unveiled by Cardiff Council in a bid to temporarily accommodate homeless families seeking a permanent housing solution. 48 interim prefabricated modular homes are aiming to achieve Passivhaus Plus certification. The modular homes will also be designed to be demountable to accommodate future housing demands.
With a key focus on social wellbeing, Ferry Road aims to ensure maximum comfort for residents during their transition period. Cardiff City Council believe Passivhaus aspirations will help them acheive this. An optimised energy-efficient design aims to reduce financial expenses as well as environmental impact and provide excellent levels of indoor air quality and thermal comfort all year round. The scheme will consist of one, two and three-bedroom modular flats, as well as an onsite office unit.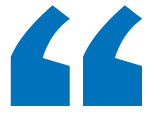 We've made excellent progress in supporting people who've been homeless over the last few months and our vision for services for the future is now taking shape very quickly. The flexibility of this fully demountable system means they can be moved elsewhere in the future if required, enabling us to respond to changing housing need over time.
Councillor Lynda Thorne, Cabinet Member for Housing and Communities
By striving for Passivhaus Plus certification, the scheme intends to generate as much energy as it consumes through a renewable energy strategy, namely solar PVs and air source heat pumps.
Key Stats

Start date: October 2020

Expected completion date: Early 2022

Project stage: Under construction

Units: 48 flats, 1 office

Treated Floor Area (TFA): 4610m2

Construction type: Timber Frame Modular

The accommodation will be prefabricated off-site to increase building efficiency and quality control. As part of Cardiff Council's plans to increase temporary accommodation, the timber frame modular system is designed to be demountable, in order to accommodate future housing demands.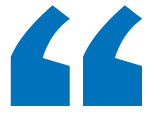 Beattie Passive are pushing the boundaries of delivering large-scale modular housing that is completely relocatable and reusable. The development is aiming to achieve Passivhaus Plus certification, demonstrating our commitment to Zero-Carbon and to having a positive impact on climate change.
Ron Beattie, Managing Director, Beattie Passive
Currently in construction, the Ferry Road development intends to be occupied in 2022.
Further information
New homes to help tackle homelessness in Cardiff - 21 October 2020
22nd April 2021
---
---