Imperial War Museum (IWM) Paper Store
Location: Duxford
Completion Status: January 2019
Occupancy: 2019
Architect: Architype
Consultant: Elemental Solutions: Nick Grant, Alan Clarke & E3 Consulting Engineers: Andy Jarvis
Contractor: Fabrite
Client: Imperial War Museum
Certification: November 2020
Certifier: WARM
Share this project:
Following lessons learned from the successful Passivhaus certified Hereford Archive and Records Centre, PHT members Architype and Elemental Solutions completed the Passivhaus archive facility for the Imperial War Museum (IWM) in Duxford in January 2019. The Paper Store, one of five IWM museums and historic sites covering war and conflict from the First World War to the present day, has recently achieved Passivhaus certification.
The IWM archive houses over 100 years' worth of collections which amount to 14,000 linear meters of artworks, photographs, letters and diaries covering the history of warfare during the twentieth and twenty-first centuries. Archive facilities require a carefully controlled internal environment, temperature and humidity must be kept at optimum levels to preserve the old and delicate artefacts. This is often expensive and requires various systems and services adjustments to maintain. The adopted Passivhaus design is a perfect solution as it does away with the need for adjustments to maintain consistent internal conditions, and drastically reduces the amount of operational energy required to protect the archives.
The simple square form of the new facility not only complements the existing buildings on the Duxford site, but also supports the Passivhaus design principles of optimising an efficient form factor.
The walls are constructed from loadbearing 440mm blocks with an insulation layer and steel cladding on the outside while the roof consists of precast hollowcore concrete planks set between downstand beams.
Key Stats
Start on site date: December 2017

Completion date: January 2019

Certification date: November 2020

Treated Floor Area (TFA): 1238m2

Total cost: £2,863,000

Construction: Concrete








The oxidised steel façade is made up of ground-to-roof panels, one for each year of archived collection starting in 1914. The perforations on each panel represent the quantity of documentation stored from that year.
The stable environment of a Passivhaus facility is perfect for this large archive and the new building is designed to last well into the future. The sizeable building, which has a treated floor area of 1238m2, will provide for up to 30 more years expansion of the current collection and its low energy consumption, with a predicted energy demand of 7.39kWh/m2, will continue to save the Museum on running costs.
Energy Performance



Airtightness (≤0.6ACH@50pascals)

0.03

Thermal Energy Demand (≤15kWh/m².yr)

7.39
The simple windowless design has been perfected to achieve a record-breaking airtightness test of 0.03ach, a score 200 times tighter than the UK's current target for non-domestic buildings. The Passivhaus Institute is aware of only one other project that has achieved a score of 0.03 ACH. Meeting such a stringent level of airtightness required a coordinated and collaborative effort from all those involved in the design and build.
Passivhaus Challenges
There were some challenges that were overcome to meet the Passivhaus Standard:
Thermal bridging between concrete planks and between plank ends and wall had to be addressed.

The requirement for four-hour fire rated doors and gas blowout doors, which were not available to Passivhaus specifications, necessitated the adjustment of filling the originally hollow door frames to prevent air leaks.

The airtight membrane is exposed internally and consists of 4 layers of a white Blowerproof. Due to the unusually long-term view of the client, the airtightness layer had to be checked for any trace of chemicals and pollutants that could off-gas and harm the delicate objects it was put in place to protect. A sample of Blowerproof was subjected to an Oddy Test – a procedure developed to test materials for safety in and around art objects. Luckily, the membrane was shown not to pose a risk!
Drawings ©Architype
Key Team
Client: Imperial War Museum

Architect: Architype

Project Manager: Fraser Randall

Contractor: Fabrite

Structural / Civil Engineer: Momentum

M&E Engineer: E3 and Elemental Solutions

Quantity Surveyor: Avison Young

Subcontractors and suppliers: Rackline

Certifier: WARM



This is the first Passivhaus project that main contractor Fabrite have worked on, who are to be congratulated on delivering an incredibly successful result.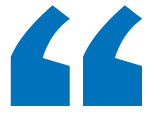 It was conveyed to me very early, this building hinges on achieving a good airtightness score. This meant making sure the same enthusiasm and attention to detail was carried out on site, monitoring the attention to detail and making sure everyone was on the same page – and chasing people around with mastic tubes…. By considering the tricky junction details before work on site started, information was readily available. The message and principles of passivhaus builds were well communicated to Fabrite as contractors and in turn passed on to site. The project was a great success and an extremely enjoyable experience. I would love to work with this team on future projects.
Darren Fraser, Site Manager, Fabrite. Originally quoted in PH+ Magazine
The Museum wanted to ensure that their artefacts from the past were preserved without causing negative environmental impacts on the present and the future. With predicted annual CO2 emissions of 3.83kgCO2/m2 the Paper Store has met this goal successfully, achieving Passivhaus certification.
All images unless otherwise stated ©Richard Ash, Imperial War Museum
Further Information
Imperial War Museums archive breaks airtightness record: PH+ magazine - 15 March 2019
Architype completes archive for Imperial War Museums in Duxford: Architect's Journal: - 11 June 2019
Other Passivhaus Archives – Hereford Archive & Record Centre
---