Wigan Veterinary Centre
Location: Wigan, Greater Manchester
Completion Status: Completed
Occupancy: October 2019
Architect: PYC Construction
Consultant: Green Building Store
Contractor: MBC Timber
Client: Chris Copeman
Certification: August 2021
Certifier: WARM
Share this project:
The UK's first Passivhaus certified veterinary centre has been built on the outskirts of Wigan, thanks to the commitment and enthusiasm of Vet and PHT member Chris Copeman. Going down the Passivhaus route for the new veterinary centre building was a straightforward decision for Chris, being already convinced about the comfort, energy saving and environmental benefits of Passivhaus, after living in a retrofitted Passivhaus home himself.
Key Stats

Start date: September 2018

Completion date: October 2019

Certification date: August 2021

Units: 1

TFA: 193.7m2

Construction type: Pre-fab timber frame

Cost/m2: £1394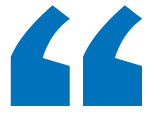 We wanted to reduce the carbon footprint of the veterinary business and provide healthier working conditions for staff. As a vet you make an oath to protect animal life, including wildlife. Trying to reduce our impact on climate change is complying with this I believe.
Chris Copeman, Client & Project Manager
Chris has himself undergone Passivhaus training, and is a qualified Passivhaus consultant, and he project-managed the building of the Bryn Veterinary Centre. PHT Member PYC Construction undertook the PHPP modelling and design for the project, with PHT member MBC Timber providing the offsite timber frame construction.

Built on the site of a former pub, the new centre comprises of:

3 consulting rooms

Reception

Operating theatre

Kennels

Staff rooms
Construction
The centre was constructed using twin wall timber frame construction. The use of off-site construction helped speed up the building process, with a weather-tight building created within a week from commencement on site. The timber frame structure was insulated with recycled cellulose insulation, which was blown in once the timber frame structure was in place.
Wall: Timber frame insulated, blown cellulose insulation.

U- value: 0.109 W/(m2K)

Floor: EPS insulated concrete raft foundation.

U-value: 0.088 W/(m2K)

Roof: Timber frame insulated with blown cellulose insulation.Topped with clay tiles.

U-value: 0.096 W/(m2K)
Ground floor and foundations
The ground floor of the building is based on an 'Insulated Raft Passive Foundation' developed by MBC Timber to complement its timber frame system. The raft is designed to thermally encase and super-insulate the foundation in expanded polystyrene (EPS), eliminating all cold bridges in the wall and floor junction. The polystyrene raft with upstands is laid down onto a sand blinding, into which the reinforced concrete floor for the building is poured. The concrete floor is therefore completely surrounded by insulation so there is minimal heat loss and thermal bridging from the ground floor. Last-minute requirements from the structural engineer meant that the depth of the ring beam was increased to 200mm, which resulted in an extra layer of 100mm EPS being required to ensure adequate insulation levels.
Efforts were made to reduce the environmental impact of other aspects of the build. Steel was avoided in the building's construction, hardcore from the demolished pub was used in the building's foundations, recycled plasterboard material was used internally. Clay-based paints with low volatile organic compounds were used and the centre's floors are from sustainable bamboo. The former pub's bar is now used as the veterinary centre's reception desk.
Ventilation
As with other health care buildings housing surgeries or sterile spaces, ventilation is crucial in the new veterinary centre. The MVHR system extracts air from wet rooms such as the operating theatre and kennels, with fresh filtered air delivered to all rooms in the building, creating a healthy airflow.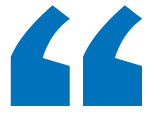 In the current climate we are thinking about coronavirus and we know that viruses spread in the high and low humidity levels, so it helps to have an environmentally-controlled building like this. Because we've got a controlled ventilation system I can up the ventilation levels if I'm worried about possible virus spread. I've got control over the atmosphere in this building.
Chris Copeman, Client & Project Manager
Predicated Energy Performance
| | |
| --- | --- |
| Airtightness (≤0.6ACH@50pascals) | 0.3 ACH@50pascals (Measured) |
| Thermal Energy Demand (≤15kWh/m².yr) | 7 kWh/m².yr |
| Thermal Energy Load (≤10W/m²) | 6 W/m² |
| Primary E Demand (≤120kWh/m².yr) | 139 kWh/m².yr |
The Centre has a 10 kW solar PV installation on the roof which offers a primary energy renewable generation (PER) of 57.9. Over a year the surgery has used 5100 kWh electricity and generated 8400 kWh from the solar PV system, some of which may have been used on site if not exported to the grid.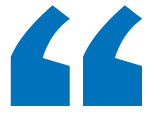 We have achieved a near carbon neutral build footprint and a building that is 10 times more efficient, generates its own power and gives you full control of every aspect of the environment inside. It is a happy building, full of warm, natural materials, where staff, clients and their pets all seem to thrive.
Chris Copeman, Client & Project Manager
Lessons learned
Chris Copeman has shared his reflections on what he would do differently if undertook the build again:
Try to build concrete-free. The passive slab foundation got redesigned at the last minute, with more concrete added. Using a structural engineer that understands what you are trying to do is important.
Less glazing on the West elevation. External blinds have had to be installed to stop overheating on very warm days in the afternoon.
Timber frame is a great construction method and Warmcel a great insulation material to use internally and externally. Double-check the PHPP with the certifier as some reduction in insulation could have been achieved and we could have still been certified with triple glazed windows.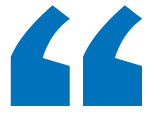 I would definitely encourage other vets to consider Passivhaus for their buildings. Vet surgeries produce a lot of moisture, and potentially VOCs, so the MVHR is very useful. A controlled environment improves conditions for your patients and staff.
Chris Copeman, Client & Project Manager
Further information
Bryn Veterinary Centre Passivhaus
Green Building Store: Passivhaus Veterinary Centre, Wigan - 13 April 2020