Hampshire Passivhaus
Location: Emsworth, Hampshire, PO10
Completion Status: Complete 05/2015, Certified 09/2015
Occupancy: Occupied 05/2015
Architect: Ruth Butler Architects
Consultant: M&E and PH:Julian Sutherland, Structural engineer: Price & Myers, Air Test: BRE, Landscape Architects: John Brooks CBE, Certifier: WARM
Contractor: Nicholas Coppin Ltd
Client: Ruth Butler & Julian Sutherland
Certification: October 2015
Certifier: WARM
Share this project:
Small project finalist in 2018 UK Passivhaus Awards. A contemporary L-shaped detached self-build, creating private courtyard spaces, on a tight brownfield site with multiple neighbours, built from a speedy pre-fabricated CLT construction.
Hampshire Passivhaus is a self-build home for Ruth Butler (Architect) and Julian Sutherland (Chartered Engineer) and their family, on the south coast of England. The former St Johns Ambulance garage site had several obstacles to overcome such as ground pollution and privacy concerns.
The project comprises a contemporary house and a detached garage and was completed in May 2016. Where possible the scheme reuses most of the former buildings – old bricks are used in the hardcore, steel beams are reused in the new garage. Performance in use data shows a 34% improvement on the calculated performance. In addition to meeting Passivhaus standards, the design team set themselves two additional goals:
1. Health & Wellbeing: To create a healthy indoor environment with zero VOCs and very low Internal particulate pollutants, proven through post occupancy air quality monitoring.
2. Exemplary architecture for contemporary living: To create a light and airy open plan living with excellent indoor/outdoor flow to the courtyard gardens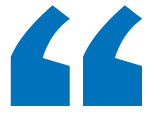 As a Building Services Engineer, the levels of comfort in our house have exceeded my expectations. It's draught-free and uniformly comfortable throughout the year.
Julian Sutherland, Self-build homeowner
Key Stats

TFA: 133.7m2

Gross External Area: 180m2

Form Factor Ratio: 1.5

Construction: Cross Laminate Timber (CLT) structure with timber and brick cladding

Heat sources: Natural gas, solar thermal

4 occupants

1.7% overheating
Special Features
Prefabricated CLT structure, self-finished materials and simplified detailing led to house being finished in only 7 months.
L-shape ground floor responds to the urban context to create a private courtyard and excellent indoor-outdoor flow from all rooms.
No and low VOC materials led to a healthy indoor environment.
Performance in use shows a 34% improvement over expected energy consumption.
Quarry tile floors laid directly on slab gives excellent thermal mass to the interior.
Green roofs and landscape provides enhanced biodiversity to this original brownfield site.
A deployable 'sail cloth' provides sumer-time shading for this family of keen sailors.
Partnering approach to procurement.
Hampsire Passivhaus interior: All image credits ©Ruth Butler Architects
What would be done differently
Pre-fabricate under-slab insulation to simplify foundation details
Enhance bedroom cross ventilation by adding direct link to stairwell roof light
Omit two (of the three) radiators in the house that have never been used.
Investigate DC fan-driven convector heater for main heat source to reduce thermal lag of the radiator
Add daylight sensors to the electric lighting
Add PV export meter to identify PV energy use within the house
Further Information
Hampshire Passivhaus project information
House Planning Help 177: Redeveloping a brown field site for a contemporary home – with Ruth Butler
A first for Havant: Hampshire Passivhaus built in four days is the first of its kind in the borough - Homes & Property
---