Stebon Primary School
Location: London Borough of Town Hamlets
Completion Status: Completed Spring 2015
Occupancy: In use
Architect: Rivington Street Studio Architects
Consultant: BDP, Architype
Contractor: Bouygues UK
Client: London Borough of Tower Hamlets
Certification: October 2015
Certifier: WARM
Share this project:
Stebon primary school in the London Borough of Tower Hamlets completed a refurbishment in 2015 which includes:
the construction of 1,250m2 new two-storey classroom block aiming for Passivhaus Standard.

950m2 extensive remodelling completed outside of term time 2014.

Expansion of the existing hall with 240m2 new kitchen & reception class wc extension

a multi-use games area (MUGA) that will be open out-of-hours.
PHT Patron members Architype and Bouygues, who have extensive knowledge of delivering Passivhaus schools, acted as Passivhaus Consultants and Contractors on the scheme. The 2 stage design and build contract started February 2014 with completion in Spring 2015. Stebon primary school has now achieved Passivhaus certification.
Project team

Client: London Borough of Tower Hamlets

Architect: Rivington Street Studio Architects

Main contractor: Bouygues UK

Structural Engineers: Cygnum Timber Engineering (superstructure/timber frame), Barrett Mahony Consulting Engineers (substructure and remodelling works)

M&E consultant: BDP

Quantity surveyor: Bouygues UK

CDM Coordinator: Sweett Group

Passivhaus Consultant: Architype

Passivhaus Certifier: WARM
A glazed corridor connects the existing hall to the new timber clad extension. A large overhang is created by a brick frame which provides solar shading together with a brise soleil, to the south facing façade.
The specific heating demand of the building is predicted to be less that 15KWh/m2a, yielding energy savings of up to 80% compared to standard construction.
U-Values

Wall: 0.133W/m2.K

Floor: 0.127W/m2.K

Roof: 0.129 W/m2.K

Glazing: 0.6W/m2.K
All image credits: Paul Riddle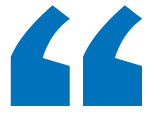 We wanted a school that was simple, environmentally-friendly and created a comfortable educational environment for the children. The Passivhaus design meets all of these needs and, in fact, exceeds them.
Jeremy Iver & Joanna Franklin, co-head teachers.
The school was pipped to the post at claiming the Capital's first Passivhaus school by Passivclass, a modular classroom designed to Passivhaus standard for Smallwood primary school located in the London Borough of Wandsworth.
Further information & related stories
Previous PHT Story - Stebon Primary Passivhaus refurb to become the Capitals first Passivhaus school: 14 March 2014
Passivclass - Smallwood Primary School
Wilkinson Primary School – Architype's second generation Passivhaus school.
---