New Forest EnerPHit
Location: New Forest, Hampshire
Completion Status: Completed September 2019
Occupancy: Occupied since September 2019
Architect: Ruth Butler Architects
Consultant: Structural Engineer: Andrew Waring Associates, M&E Engineer: Cundall, PH consultant: Green Building Store, Air testing: BRE
Contractor: Tuakana Construction
Client: Private
Certification: April 2020, EnerPHit
Certifier: Mead: Energy & Architectural Design
Share this project:
Small Projects Finalist in the 2021 UK Passivhaus Awards. An external wall insulation upgrade to a 1930's detached cavity walled home provides a potentially replicable model at scale. The EnerPHit renovation ensured that the clients did not sacrifice their beloved coastal location for comfort.

Set just 500m from a beautiful stretch of Hampshire coastline offering scenic walks, location is of great importance to the client. Along with aspirations of achieving high indoor air quality and internal comfort, giving a new lease of life to a 1930s family home originally constructed with brick-cavity and a tiled roof was an ideal solution.
No stranger to Passivhaus self-builds, PHT Members Ruth Butler Architects and Cundall retrofit this New Forest 2-storey detached house with a deep green upgrade to achieve certified EnerPHit standard and the RIBA 2030 Climate Challenge.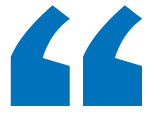 The retrofit was more challenging than we, naively, thought. The result has been well worth the effort. Our home is now using only a third of the energy and is much more comfortable, in all weathers. It is a pleasure to live in, the redesigned layout gives us more light and a better connection with the garden.
The Client
The interior was remodelled to create contemporary open plan living filled with daylight. The carefully considered large windows offer excellent levels of natural daylight, strengthening connections to the outdoor garden, covered terrace, and south-facing garden beyond, without huge sacrifices to the energy performance.
Key stats

TFA: 144.4m2

Form Factor: 2.86

Number of Occupants: 4

Construction: Masonry

Heat Sources: Electric

Costs: £2000/m2
Construction
The existing roof, wall, and floor structure were retained. Externally, insulated render encases the house with raised flooring to incorporate insulation underfoot, alongside triple glazed windows and doors specified by PHT Patron member Green Building Store.
With these upgrades in place, the original heating system was removed. Now only a single radiator is required to heat the entire house. By utilising the south-facing orientation of the building, PV panels provide solar energy and hot water.
Pre-construction reviews and an on-site workshop with all trades & Building Control officers was invaluable. As a result, the number of construction details was minimised. Penetrations in the airtightness layer were minimised thanks to careful integration of M&E services.
Wall

Externally insulated brick cavity
U-value: 0.267 W/(m2K)

Floor

Suspended timber floor
U-value: 0.166 W/(m2K)

Roof

Insulation over ceiling joists - traditional pitched roof
U-value: 0.089 W/(m2K)
Measured Performance
Monitoring over 12 months proves the building is performing in line with PHPP design predictions.
Lessons Learned

All images, unless otherwise stated © Peter Langdown Photography
Further Information
New Forest EnerPHit Phase I Awards submission slides
New Forest EnerPHit: 2021 UK Passivhaus Awards video
Ruth Butler Architects: New Forest Passivhaus EnerPhit
Passive House Plus: Witness the Phitness - 22 February 2022
Green Building Store: New Forest EnerPHit

Previous PHT Story: Is Passivhaus retrofit right for you? - 10th September 2020
---
Back to 2021 UK Passivhaus Awards
#PHTawards2021