Devon Passivhaus
Location: Devon
Completion Status: Completed December 2018
Occupancy: Occupied since December 2018
Architect: McLean Quinlan
Consultant: WARM
Contractor: Goulden and Sons
Client: Private
Certification: April 2019, Passivhaus
Certifier: Etude
Share this project:
Small Projects Finalist in the 2021 UK Passivhaus Awards. An elegant contemporary Passivhaus adopts simple forms & tactile materials to breathe new life into a historic walled garden. A Passivhaus first for the client, builders & architects! The building generates 40% more energy than required from renewable sources.
Designed by PHT members McLean Quinlan, a historic Georgian high garden wall was transformed into this stunning certified Passivhaus in Devon, which won planning permission under the 'exceptional design' clause of the National Planning Policy Framework (NPPF) – Paragraph 55 (now 79).
Key stats

TFA: 356m²

Construction: HyperSIP panels

No. Occupants: 2

Heat Source: Air Source Heat Pump (ASHP)

Costs: Undisclosed




Extending at 90 degrees from the original wall, a new brick wall makes the façade of the single-storey-house with a partial basement. An open honeycomb brick bond pattern at each end of the facade shelters terraces behind, and a modest doorway at the centre leads into the house itself. A glazed courtyard makes the heart of the home, with living spaces bathed in daylight surrounding it. The house and its garden are an inspiring muse for the client, a keen photographer.
Devon Passivhaus interiors © Jim Stephenson

The material palette inside is tactile and textured: reclaimed terracotta, rough sawn oak, and clay plaster ensure that internally, the building feels connected to the garden that inspired it - now planted with 100 new trees including birches, acers, espaliered hornbeam, over 300 meters of hedging and much more. The original walled garden has been restored into a productive kitchen garden.
Construction
Constructed in 'HyperSIP'panels comprising two skins of 12mm magnesium oxide board encasing a 161mm PU core with stainless steel frame. Locally produced, highly insulated, integral airtightness, fire resistance and exceptional acoustics. Josko triple-glazed windows and a large Lamilux roof-light, with a high proportion of glazing to frame, achieve a U-value of 0.61w/m²k.
The SIPS panels are manufactured locally. The 4Wall system takes a cradle-to-cradle approach. At the start of the process, the embodied cradle-to-site carbon shows a 39% reduction relative to classic bricks and mortar. The manufacturing process and the subsequent installation on site are designed to minimise waste. The rapid construction on site uses minimal external energy and minimal additional material. The materials in the panels, namely MgO boards (which have an inherently low carbon footprint), polyurethane and stainless steel, are then all recyclable at the end of life. All timber used was FSC/EUTR certified.
Wall

SIPS panel, EPS insulation board
U-value: 0.11 W/m²K

Floor

Screed, Kooltherm, concrete, beam & block
U-value: 0.1 W/m²K

Roof

Insulation, rigid insulation, plywood deck
U-value: 0.1 W/m²K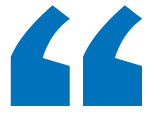 We proposed a high-performance energy-efficient building for the Parapragh 55/79 submission, and Passivhaus gave us a benchmark to hit and a standard to achieve that could be measured and understood by everyone involved. The project didn't start as a Passivhaus, but as the design of the scheme evolved, it felt like the right thing to do.
McLean Quinlan, Architect
Measured performance
Certified in April 2019, the house has now gathered a few years' worths of performance data, using Solaredge monitoring, and stats kept by various devices. The home has an air source heat pump, 36 photovoltaic panels, and electric & thermal battery storage. Everything is electric, including a private borehole water supply and a private sewage plant. The net electricity bill was zero for the year, even with the final low feed-in tariff.
Thermal energy demand (≤15): 14.6 kWh/m².yr




Thermal energy load (≤10): 5.6 W/m²

Primary energy demand (≤135): 20.96 kWh/m².yr

Primary energy renewable generation: 33.76 kWh/m².yr

Airtightness (≤0.6): 0.56 ACH
Year 1 - 2019
7.5 MWh total energy consumed of which

4.95 was self-generated and

2.55 imported from the grid.

10.45 MWh total solar generation of which

4.45 exported to the grid.

60kWh consumed in July-Sept 2019, mainly for powering the Inverters. 3500kWh generated by PV panels.
It is so efficient that the owners had to send their energy suppliers a photo of the feed-in meter to prove that the numbers were correct!
Year 2 - 2020
The 2020 figures were broadly similar. Power generation was a little higher. The heating requirement somewhat lower at nearer to 10kwh/m².yr. Clients recorded 7% overheating that only occurred when they were away while the house was closed-up for an extended period. The design relies on occupants opening windows to ventilate in warmer weather.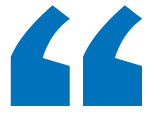 We are energy positive, with power generated exceeding power consumed by 40% and CO2 negative. In the summer months, the house generated 3,500kwh of electricity whilst only using 60kwh, with the remaining power fed back into the grid.
Client
Key Team

Architects: McLean Quinlan

Contractors: Goulden and Sons

Structural Engineers: Tribus, Airey and Coles

Consultants: WARM

Certifier: Etude



This is the first certified Passivhaus for the architects McLean Quinlan. They will now be applying Passivhaus principles to all their projects.
All images unless otherwise stated courtesy McLean Quinlan
Further information
Devon Passivhaus: Awards phase I submission slides
Devon Passivhaus: 2021 UK Passivhaus Awards video
Previous PHT story: The walled garden - 8 March 2020
McLean Quinlan: Passivhaus brings life to a walled garden
The Walled Garden photo gallery
RIBA Journal: Devon's latest ancient Roman Villa - 17 August 2020
Architect's Journal: McLean Quinlan creates Devon Passivhaus home under Para 79 - 11 August 2020
---
Back to 2021 UK Passivhaus Awards
#PHTawards2021