Primrose Park
Location: Plymouth
Completion Status: Completed June 2018
Occupancy: Occupied since early 2018
Architect: Mitchell Architects
Consultant: PH Consultant: WARM, M&E Engineer: TClarke,
Contractor: MiSpace
Client: Plymouth Community Homes & Plymouth City Council
Certification: July 2018
Certifier: Etude
Share this project:
Primrose Park, a development of 72 homes for affordable rent and shared ownership in Whitleigh, Plymouth, has claimed the title of the largest residential Passivhaus development in the UK, superseding Saffron Acres.
The first families to move in earlier this year were soon commenting on the comfort of their new homes, with one resident telling the Plymouth Herald,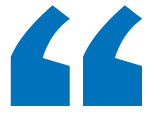 "We've hardly had the heating on. Even during that really snowy and cold weekend we reckon we only paid £4 that weekend on gas. I think we're paying something like £1.40 a day on gas and electric, and it's not like we've been holding back."
Resident, Primrose Park
The development was fully completed in June 2018, and received its Passivhaus certification shortly after.
| | |
| --- | --- |
| Key stats | |
| Homes for affordable rent: | 49 |
| Homes for shared ownership: | 23 |
| Average floor area: | 68m² |
| Construction: | Traditional masonry and tile |
| Cost: | £10.4 million |
| Homes and Community Agency funding: | £2.7 million |
| Certification date: | 22 June 2018 |
The opportunity for this exemplary development arose out of a challenge; the cost of work required to make it possible to build on the elevated terrain – including massive retaining walls and bespoke drainage – ruled it out as an investment for commercial developers. Plymouth City Council's answer was to offer the former school site to affordable housing developers for £1 as part of their 'Get Plymouth Building' programme, on the proviso that proposed schemes should be eco-friendly.
Plymouth Community Homes took up the challenge, and went all the way - choosing to build to the Passivhaus standard. Although this was their first Passivhaus scheme, they enrolled the help of leading Passivhaus consultants, WARM, and Mitchell Architects, who already have Passivhaus schemes in Christow, Devon, and St Ive, Cornwall under their belt. The contractors, MiSpace, were also new to Passivhaus, but through full engagement made sure the whole build process went smoothly.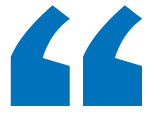 It's great news that this development has reached completion. PCH is committed to providing affordable homes for the city and is proud of the fact that their unique design means lower fuel bills which is good news for residents. We're happy to do our bit in tackling fuel poverty and we're thankful to Mi-space and Plymouth City Council for working with us to make this happen. We hope residents enjoy living here for years to come."
John Clark, Chief Executive of Plymouth Community Homes
As ever with Passivhaus, the success of the scheme depended on all members of the team committing to the extra level of care and attention to detail required. The design on paper needs to be realised on site, and there will always be challenges that haven't been anticipated by the architect or consultant. It's essential that communication between designer and contractor goes both ways, and that time is made for feedback from site. In an ideal build, contractors will engage with the process, for example by building sample panels to get details right before being used as a model across the scheme, and incorporating sessions to scrutinise buildability. Mi-Space were exemplary in this regard.
PCH gave themselves an extra challenge in building all doors and windows with their manufacturing arm, PCH Manufacturing. The triple-glazed high performance PVCu units meet all the airtightness, u-value and solar gain requirements for Passivhaus.
Team

Client: Plymouth Community Homes
In partnership with: Plymouth City Council
Architect: Mitchell Architects
Contractor: MiSpace
M&E engineer: TClarke
Passivhaus consultants: WARM
Certifier: Etude
The scheme was double-shortlisted in the Inside Housing Development Awards - it was a finalist in both the Best Residential Development (over 71 homes) category and the Best Affordable Housing Development (over 71 homes) category. T
Further information
Previous PHT story: Passivhaus projects shortlisted for Inside Housing Development Awards - 20 August 2018
---