Several Passivhaus finalists in RIBA Regional Awards
The shortlists for the coveted RIBA Regional Awards have been revealed and we are extremely pleased to see some Passivhaus projects and PHT members recognised.
| | | |
| --- | --- | --- |
| | | |
| | | |
| | | |
| | | |
| | | |
| | | |

Congratulations to PHT members bere:architects, Max Fordham & Bow Tie Construction for the recognition of their project in the RIBA London shortlist. This Camden based project is hoping to receive Passivhaus certification later this year. The Max Fordham House seeks to achieve an energy balance even in worst-case winter conditions. In pursuit of this goal, automatically operated, insulated internal window shutters were developed for the project, which will be assessed by the Passivhaus Institute.
Bere:architects have a second Passivhaus scheme vying for a win – Lark Rise - shortlisted in RIBA South. This Passivhaus Plus prototype home is fully electric and aims to demonstrate that the UK can be fuelled entirely by renewable energy.
Hill House Passivhaus sits within the South Downs National Park and has been nominated in RIBA South East. Designed to fit into its woodland setting, the scheme is wrapped in western red cedar which has been left to weather naturally.
Amongst just 24 short-listed projects in RIBA East, two very different Passivhaus projects are featured, including a major social housing development and a conservation area cottage inspired family home. Goldsmith Street from Norwich City Council will consist of 105 affordable rent flats and is one of the largest collections of Passivhaus homes currently under construction in the UK.
Family home Kintyre by PHT member Tate Harmer creates a space that the family can grow into and achieves a very low energy home that melds with the land and surrounding buildings.
PHT members Architype were recognised for their project Ysgol Trimsaran, Carmarthenshire in the RSAW shortlist. Trimsaran School aims to be a healthy building while radically reducing construction, operational and maintenance costs and is aiming to become PH certified soon.
Congratulations to all the teams involved. For full shortlists please see the links below further information.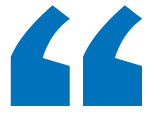 The range of projects clearly demonstrates the many specialist skills that practices can offer, from conservation work and reimagining outdated buildings through to designing highly energy-efficient, one-off homes and social housing.
Louise Todd, RIBA East regional director
Announcements of Regional Award winners is expected in May 2019. All regional winners will be entered to the RIBA National Awards, the overall winners of which will be revealed in June.
Further Information
Previous PHT story: Passivhaus projects shortlisted for RIBA Regional Awards 2018 - 5th April 2018
2019 RIBA Regional Awards South East
2019 RIBA Regional Awards London
2019 RIBA Regional Awards East
2019 RIBA Regional Awards South
---
28th March 2019
---